The Feed
Stories of Feeding God's Children Hungry in Body & Spirit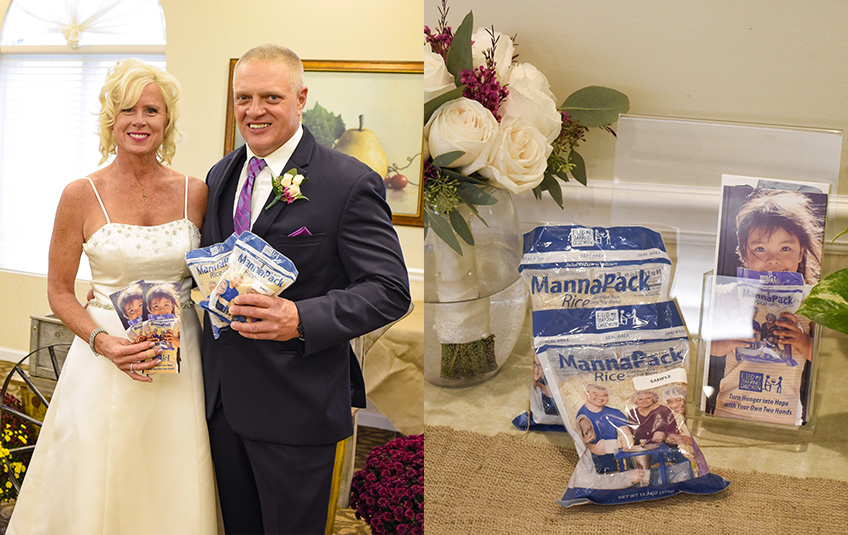 Feeding Kids in Lieu of Wedding Gifts
"And if you spend yourselves in behalf of the hungry and satisfy the needs of the oppressed, then your light will rise in the darkness, and your night will become like the noonday." -- Isaiah 58:10
Caryl and Jay decided they would rather support FMSC than receive wedding gifts. 
Over the course of their engagement, Caryl and Jay raised money through FMSC's 
HOPE Champions fundraising platform
. They raised more than $1,000 to feed children around the world. 
From their fundraising page:
Thank you for celebrating our wedding with us!

We are so happy you are a part of our lives and our special day!

Feed My Starving Children is an organization near and dear to our hearts, as our family has participated in MobilePack events as well as being a corporate sponsor.

Each of us can do something, and we decided it's our turn. When you give today, you're making a huge difference in the lives of so many precious little ones and their families.

Thanks for supporting Feed My Starving Children. We are very grateful for you!

Congratulations, Caryl and Jay! Thank you for using your special day to bless others.
Hope Champion
You can be a Hope Champion, too! It's easy. Just visit our
Hope Champion page
to learn more and fill out an application to be a third-party fundraiser. Just like Caryl and Jay, YOU can bring hope to children around the world.
Subscribe to The Feed
We'll periodically send stories of hope to your inbox.
Related Items