The Feed
Stories of Feeding God's Children Hungry in Body & Spirit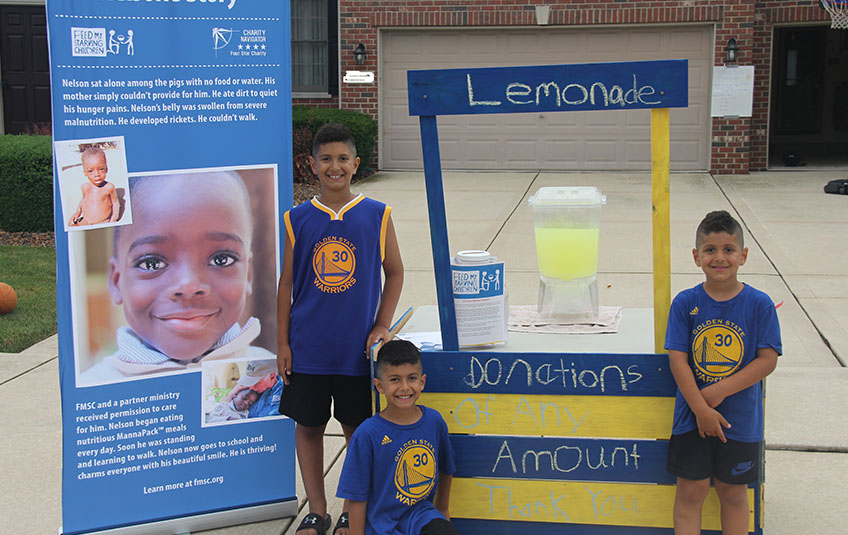 A Lemonade Stand to Feed a Village
"In the same way, let your light shine before others, that they may see your good deeds and glorify your Father in heaven." – Matthew 5:16 
We were so impressed last summer when the Tadros brothers' lemonade stand raised more than $1,300 to feed kids. Well, they just keep impressing us! They raised $1,597 this year for their second annual lemonade stand.

That is 7,259 meals and has the potential to feed 20 kids every day for an entire year.

But this amazing family isn't stopping there. They have a new goal to feed an entire village over time ($10,000). As of their second annual event, they are already almost a third of the way there!

"We will do it, we have to do it," dad Abdullah said. "Children are counting on us."

The family lives about 35 miles from the nearest Feed My Starving Children packing site so one of the coolest things about their efforts is that they have introduced people to Feed My Starving Children who have never heard of it.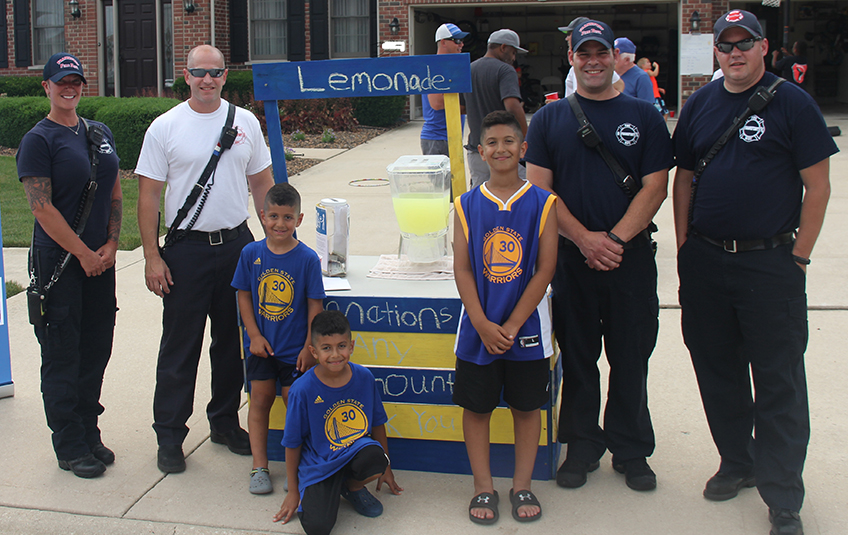 And Yousef,9; Jacob, 7; and Jonathan, 5, know how to put on a neighborhood party. In addition to selling lemonade, they set up a bounce house and basketball hoops and the local fire department comes out for truck rides.

It's a real family affair. Mom, Dena, mixes the Lemonade, and Abdullah tells us she makes the best lemonade. We think she must with sales like these!

Thank you Tadros boys for being Hope Champions. We can't wait to see what God continues to do through this amazing family.

You can be a Hope Champion, too! It's easy. Just visit our Hope Champion page to learn more and fill out an application to be a third-party fundraiser. Just like the Tadros boys, YOUR passion and gifts can bring hope to children around the world.


Subscribe to The Feed
We'll periodically send stories of hope to your inbox.
Related Items