The Feed
Stories of Feeding God's Children Hungry in Body & Spirit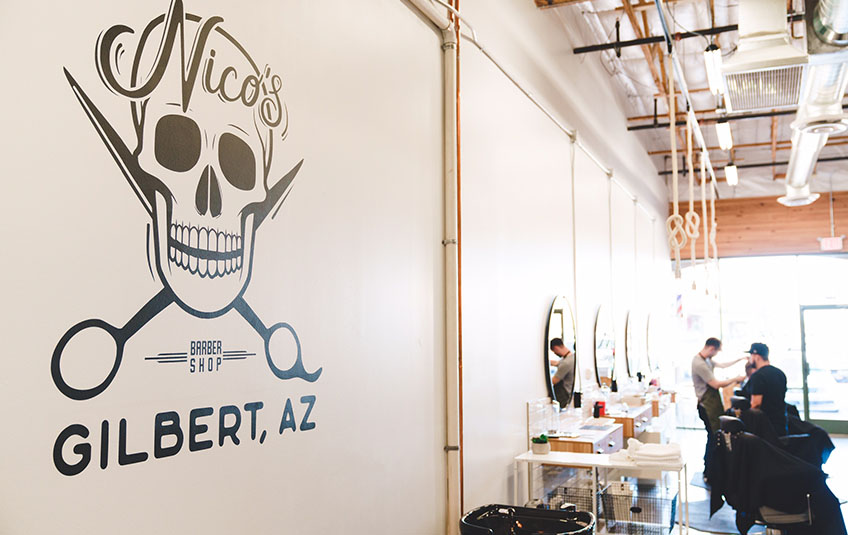 In Arizona, a Barbershop Feeds Kids with Each Haircut
Look good. Do good.
That's the slogan at
Nico's Barbershop
in Gilbert, Arizona. And it's more than a slogan. The business donates an FMSC meal for every haircut.
Since it opened, the barbershop has donated close to 5,000 meals to kids around the world.
The owner, Rajiv, first heard about Feed My Starving Children volunteering with church groups.
"We would go once a year, and I always looked forward to it," Rajiv said.
His father came to the United States from India and his mom from Nicaragua, so feeding kids overseas is a mission close to his heart.
"I've always looked at opportunities to help poor and struggling countries," he said.
And his clients are committed to the mission, too.
Some clients travel a bit longer than they should to get their haircut so they can be a part of what they're doing, Rajiv said. The goal is that people will not only love how they look, but love how they feel because they've done something good.
"I've been looking for a quality barbershop for a while and I finally found it. This place is fresh and simple and just what I've been looking for," one client posted on the barbershop's Facebook page. "Plus they have a great mission to help give back and help feed the hungry."
Rajiv hopes that other businesses can be inspired to also give back.
"We hope to inspire other business (if they are able) to implement a program like this," he said. "A little goes a long way."
If you're inspired by Nico's Barbershop, you can be a Hope Champion, too! It's easy. Just
visit our Hope Champion page
and get started. Just like Nico's, YOU can bring hope to children around the world. If you have a Hope Champion story, we'd love to highlight it. Email Katie at kkoranda@fmsc.org.
Subscribe to The Feed
A couple times a month, we'll send stories of hope to your inbox.
Related Items