The Feed
Stories of Feeding God's Children Hungry in Body & Spirit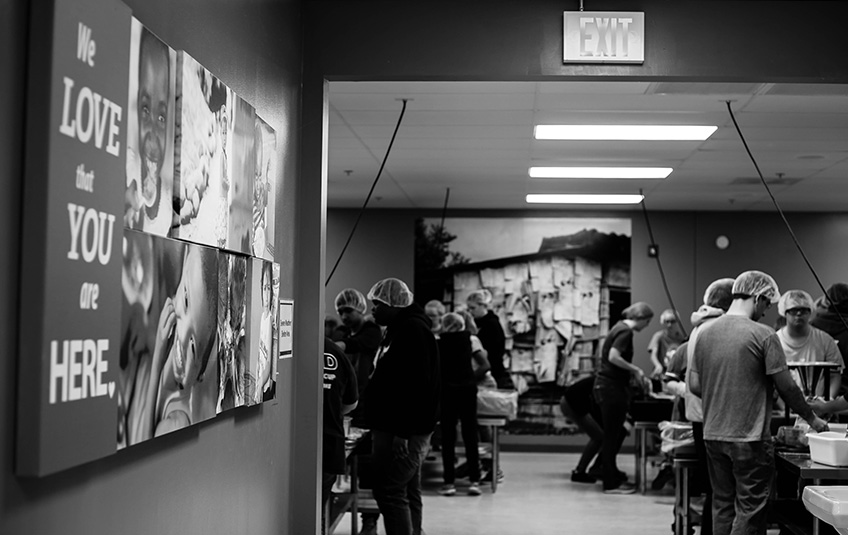 What is a Volunteer?
"Do your little bit of good where you are; it's those little bits of good put together that overwhelm the world." – Desmond Tutu
According to the dictionary, a volunteer is a person who voluntarily undertakes or expresses a willingness to undertake a service.
At Feed My Starving Children, our definition has a bit more heart.

We know that our volunteers sacrifice their time to do something incredible – feed kids.

You don't only show up for two hours to do the work, you share our mission and you make it your own.

You know that the need is great, and that we can't feed kids without you.

You know that food is the foundation, and that nutritious meals pave the way for education, healthcare, Christian ministry and so much more.

You know that hope is greater than hunger, and you're committed to making sure that this tagline becomes a reality for children all around the world.

Our volunteers are incredible people who share our mission to feed God's starving children hungry in body and spirit.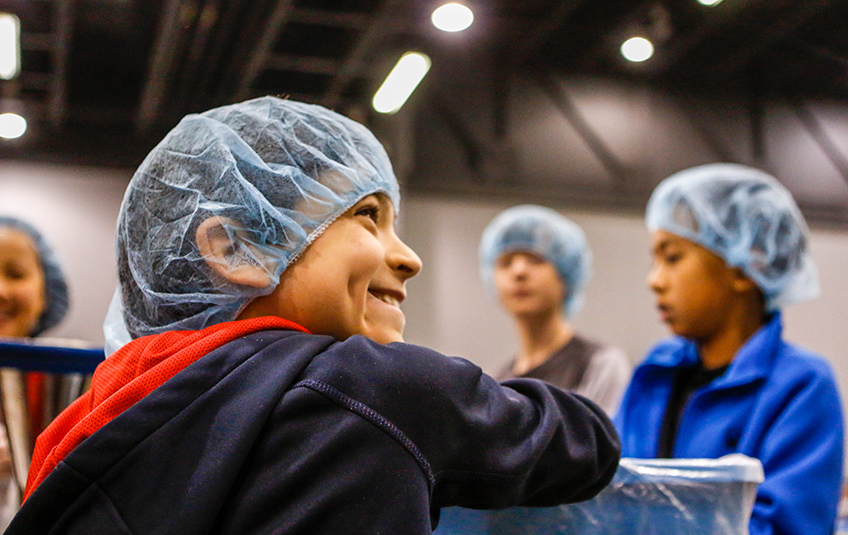 Last year, 1.2 Million volunteers came together to pack lifesaving meals at Feed My Starving Children permanent sites and MobilePack events.
What you do makes a difference. We need you more than ever as conflicts and natural disasters continue to wreak havoc in the lives of children around the world.

And we are so grateful for the time you take to put on a hairnet and say, "Yes, every child deserves to be fed."
We are honored to do this work with you. Thank you.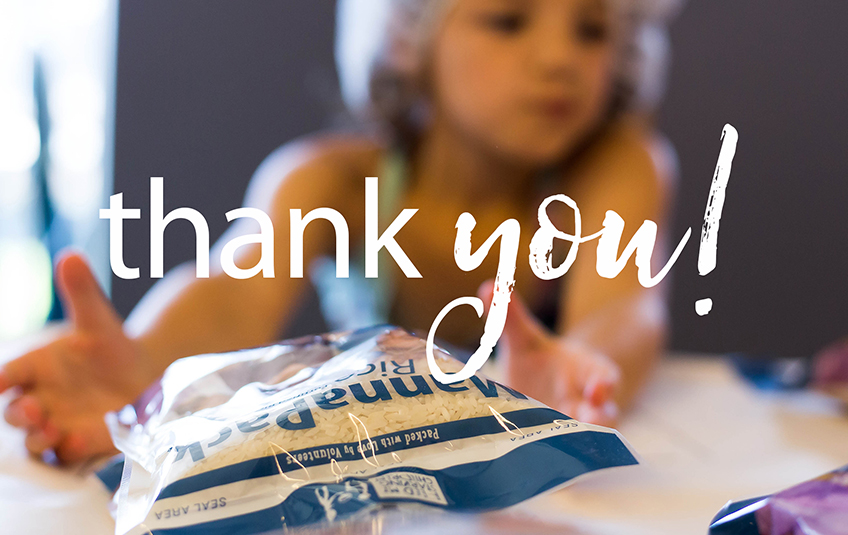 Subscribe to The Feed
A couple times a month, we'll send stories of hope to your inbox.
Related Items