The Feed
Stories of Feeding God's Children Hungry in Body & Spirit
My FMSC Story: Jess
"Trust in the Lord with all your heart and lean not on your own understanding; in all your ways submit to him, and he will make your paths straight." – Proverbs 3:5-6 
Jess Eischens is the Communications Specialist for Feed My Starving Children, where she writes and shares FMSC stories through the website, emails, fundraising appeal letters, brochures, the FMSC Annual Report and more.
This post is part of a series where Feed My Starving Children staff share their FMSC story. Follow along on social media with #MyFMSCStory.

Ten years ago, I landed my first full-time job out of college as a writer for a local travel company. It was an incredible learning experience. My coworkers were amazing. I valued the job and was grateful to be working for one of the most stable travel companies during a turbulent time for the travel industry.

After three years, I felt a shift start taking place in my heart. I knew I wasn't supposed to be there forever. I sensed something was coming, like a big question mark looming around the corner, unseen, unknown and uncertain. A desire to use this gift of writing the Lord has given me for more took over my prayers throughout the next several months. Then on July 7, 2011, I discovered The World Race and everything changed.

God had been growing in me a heart for missions. I knew this was the next step. I applied, was accepted, quit my first full-time big girl job after almost five years of working there and traveled to 11 countries in 11 months. It was the one of the most amazing and challenging years of my life. (If you want to read all about my World Race adventures, you can visit my blog at jesseischens.com and look for posts from 2012-2013.)
When Things Don't Make Sense
I returned home with a renewed passion for Jesus and missions. I didn't want another office job. My heart was on the field. I wanted to work with a dear missionary friend in Asia who ministers to refugees. But when all the doors closed to those opportunities, I was confused, heartbroken and frustrated. I couldn't see what God was up to. It didn't make sense to me.

I began working part time at a local coffee shop while I looked for a full-time job. A common theme soon emerged from my interviews. "Jess, we love you but we're not going to hire you." Wait, what? That's not really how this is supposed to work. You're supposed to love me AND hire me.

God was clearly closing doors He didn't want me to walk through, so I kept applying for jobs and praying for His guidance. When I found the Communications Specialist job posting at Feed My Starving Children, I knew this position would be a natural fit. I've known about FMSC for as long as I can remember and have always loved the mission and heart of the organization.

I sent in my resume, had a phone interview and in-person interview a few days later. It was the first interview I'd ever experienced where we prayed. It was incredibly refreshing. The interview went well, and I walked away feeling grateful, wondering if this could be "it."

A couple days later, I received an email from HR letting me know they had hired someone else. Now I know what you're thinking…but Jess, you're writing this blog, so you ARE working for FMSC. What do you mean, you didn't get the position?
Exactly that! It was yet another crazy interview and weirdly encouraging rejection. I clearly remember the words, "This was an incredibly difficult decision but…"

The next few months were filled with frustration, confusion and depression as I continued to work at the coffee shop. But I realized something critical during that time, something I had forgotten. The position at FMSC was an incredible answer to prayer. That prayer I had prayed while working for the travel company those several years ago, asking the Lord for a way to use this gift of writing He's given me for more, I saw now that this would be accomplished at FMSC. And I began to really desire the job.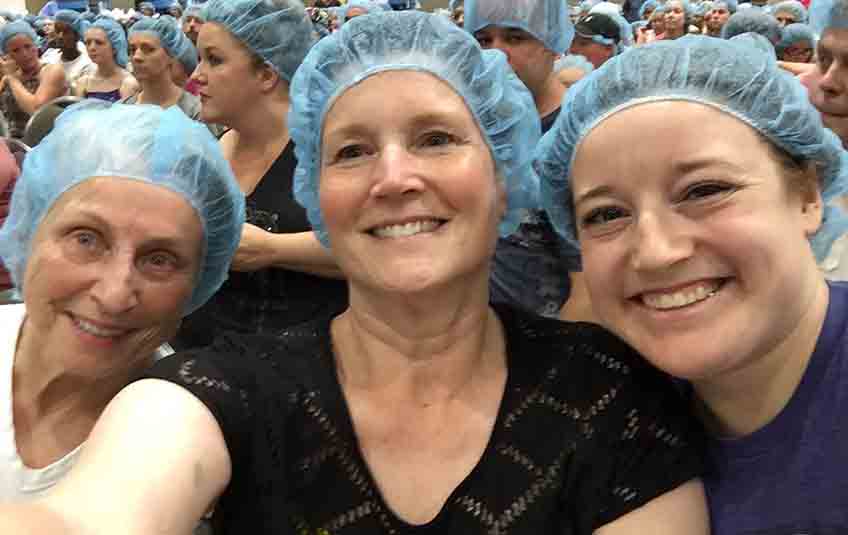 A couple weeks later, things got even weirder. The coffee shop where I worked was located in the airport. Both of the managers who interviewed me ended up randomly and completely unintentionally choosing my register line to order their coffee. Both on work trips. Both within weeks of each other. Both recognized me, and through a situation that could have been awkward (Hey there, you interviewed me and didn't hire me?), God used to encourage me. Again. Both told me the same things. We really loved getting to meet you, Jess. Keep checking back at FMSC! I mean, honestly in what world do these types of things happen?

After a few months, I was on a much-needed lunch break during a long shift at the coffee shop. I checked my email, surprised to see one from FMSC, asking me if I had received their voicemail and was still interested in the position I had interviewed for, and could I call them back at my earliest convenience? Okay, now it's getting crazy. My phone never alerted me to the phone call, but when I checked my messages, sure enough, there was a voicemail from HR telling me the position was open again and to please call them back as soon as possible.

I couldn't believe my ears or eyes! I hurriedly typed a reply, asking if I could give them a call as soon as I returned home from work.

Once back home, I sat down at the kitchen table. I was shaking. Deep breath. I didn't know what to expect. Deep breath. I called. Deep breath. They explained the person who was hired before me had decided to leave after just a few short months. They offered me the job on the spot. Wow, God!

Needless to say, I gladly accepted. I have now been working for FMSC for three years and counting, and am beyond humbled to be able to call this job at FMSC mine. It's truly an answer to prayer.

I remember driving to the FMSC office on my first day, with a crazy blend of emotions tumbling through my brain. So excited. So nervous. I didn't want to mess this up. I didn't want to take this for granted.

Every day I pray and ask Jesus to help me honor Him every day in this job, and it's been an incredible journey.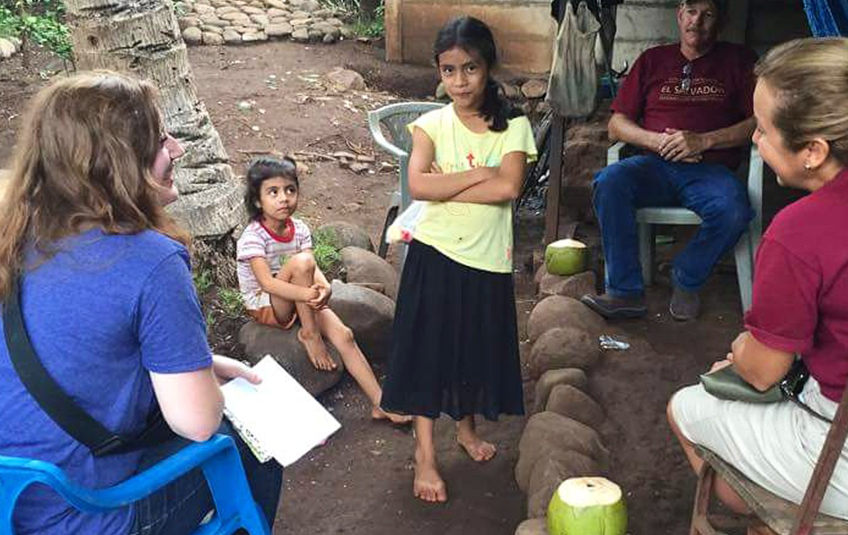 My FMSC story is a story only God could orchestrate.
He led me here, and every day I get to tell stories of hope – because of you. Your giving saves lives and allows precious kids to eat, which in turn allows their families to find relief through a reliable food source and re-build their lives.

Working for FMSC is one of the greatest honors. It's hard work. There's a lot to do. Together we're called to feed the hungry in Jesus' name, so we'll keep doing that, until all are fed. I don't know how it's going to be completed, but as I've seen God work time and time again through my life and the lives of my friends and family and FMSC co-workers, I see a theme of faithfulness.
God has been so faithful. The work He's called us to He will complete. He has promised it. The best is truly yet to come.
"…being confident of this, that he who began a good work in you will carry it on to completion until the day of Christ Jesus." – Philippians 1:6

Do you want an FMSC story? Come work with us! Current staff — send your story with photos to social@fmsc.org. We can't wait to hear your FMSC story.

Subscribe to The Feed
A couple times a month, we'll send stories of hope to your inbox.
Related Items