The Feed
Stories of Feeding God's Children Hungry in Body & Spirit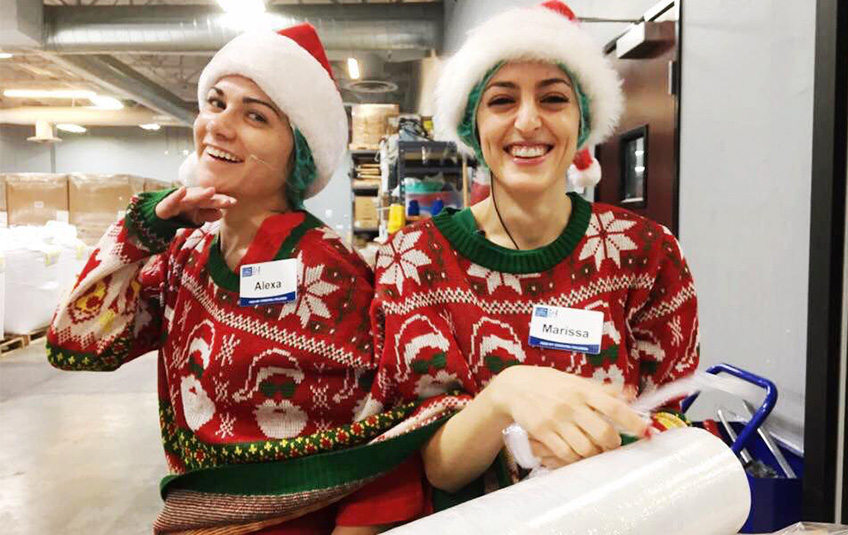 My FMSC Story: Marissa
March 20, 2017
Guest Author
 "
Jesus told him, '
Go and do likewise.'" --Luke 10:37
Marissa is a team leader at Feed My Starving Children in Mesa. This post is part of a series where Feed My Starving Children staff share their FMSC story. Follow along on social media with #MyFMSCStory. 
I came into FMSC with an expiration date. For all the team leaders out there – it probably looks like a sticker that says 170267-01-07C best before May 2017.

I knew I had 10 months as a site team leader with this organization before heading off to nursing school, but I did not know just how much these 10 months would impact me.

Luke 10:25-37 tells the story of the Good Samaritan; a teaching that has always been dear to my heart. Every day I step into Feed My Starving Children I encounter Good Samaritans.
The volunteer: 
By walking through the doors of FMSC whether it's with a church group, with co-workers, with a scout troop or with a family, the person that comes in to volunteer is crossing the street, seeing the man in need of help. 
In the case of this organization, that man in need of help is the 1 in 9 children around the world who are going hungry each and every day.

When volunteers come in, they receive an orientation highlighting the who, what, when, where and why of this organization. In a sense, you could say this method of communication is informing the volunteer of the who, what, when, where and why about the man [children] in need of help.

From that point forward, the volunteer has a choice: to enter the packing room and help the children in desperate need of love from their neighbors, or to walk away with a turned head. Time and time again, I see volunteers choose to love their neighbor – to feed God's starving children – and to fulfill the role of the Good Samaritan.


The FMSC employee:
I am going to rephrase this as the FMSC family, because that is exactly what it is. The selfless love I experience in my workplace is truly remarkable and emulates that of the parable. It unveils itself in our prayer intentions for one another, in the helping hands that are extended to assist a fellow staff member and in the common goal to actively help each other live out God's calling for us.

I often find myself taking a moment to pause and look around at our staff meetings (not during those safety training videos of course), and I can't help but feel an overwhelming sense of joy for the love I have for these people.

They constantly choose humility over pride, mercy over anger and copious amounts of grace session after session. There may be traffic on the road during a thunder storm but you can bet you'll find a FMSC staff member in a poncho darting across the street like Frogger to help the man, or children, on the other side.

The Distribution Partners:
Take the act of crossing the road in this story and make it moving across the globe, and there you will find our distribution partners.

Their commitment to feeding these children and improving their lives is unparalleled.
These men and women are on the front lines of the battle against global hunger and they stand strong and united. They truly exemplify what it means to be a Good Samaritan.
'Go and do likewise'
I will always hold the memories and the experiences I have had (and the hairnets I have worn) with this organization close to my heart. 
FMSC exists because of people who made the decision to act, not to be a bystander. For those who have been with me on this incredible journey – thank you!

May God continue to bless everyone involved with this organization and may we always make the conscious decision to "go and do likewise."
Do you want an FMSC story? Come work with us! Current staff — send your story with photos to social@fmsc.org. We can't wait to hear your FMSC story.
Subscribe to The Feed
A couple times a month, we'll send stories of hope to your inbox.
Related Items