The Feed
Stories of Feeding God's Children Hungry in Body & Spirit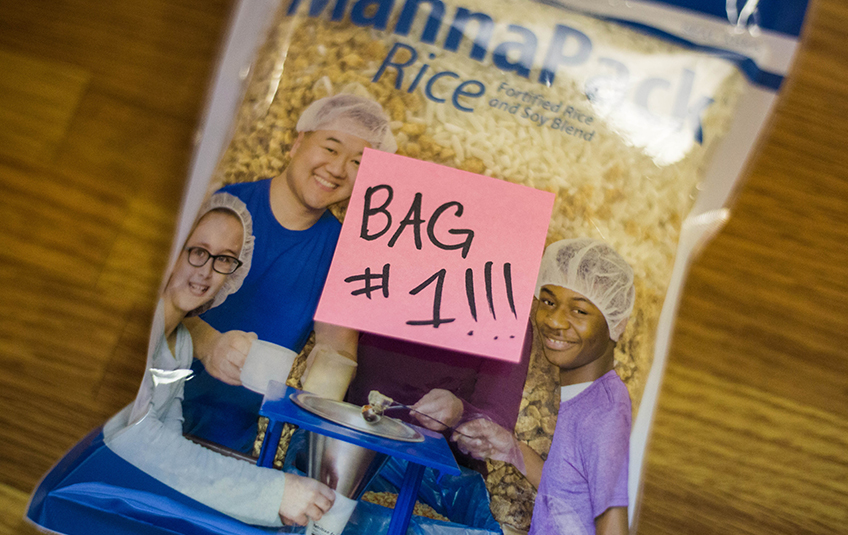 Thank You for Making a Difference in 2018!
"This is what the Lord says— he who made a way through the sea, a path through the mighty waters, "Forget the former things; do not dwell on the past. See, I am doing a new thing! Now it springs up; do you not perceive it? I am making a way in the wilderness and streams in the wasteland." — Isaiah 43:16, 18-19
In 2018, you came together to provide more than 966,000 children a daily meal for an entire year.

And these meals matter.

The world experienced conflict and change that increased the risk of famine, bringing some countries right to the brink. Guatemala experienced a deadly volcano eruption and conflict reached a boiling point again in Nicaragua.

But through it all, we did not lose hope. We didn't slow down and neither did you.

We opened a permanent packing site in Texas, got closer to our goal of expanding our Schaumburg, Illinois site and shipped meals to some of the toughest places, including Venezuela. 

As an organizations, we experimented with new forms of storytelling to bring you the story of our sustainable development initiatives and launched a new program called Give to Grow that gives you the chance to invest in FMSC's future through giving over and above your current financial contributions to fund new packing sites.

We learned that we are better together as FMSC, Union Gospel Mission Twin Cities and MN Adult & Teen Challenge held an event to pack more than 445,000 meals for hungry kids around the world at the Better Together MobilePack. 
We met people willing to give everything from lemonade stand to business earnings to FMSC through our Hope Champions program. 

We couldn't do ANY of this without you: Our partners, donors and volunteers.

Here's to 2019. We can't wait to see God move through you. Let's feed some kids.
Subscribe to The Feed
A couple times a month, we'll send stories of hope to your inbox.
Related Items