The Feed
Stories of Feeding God's Children Hungry in Body & Spirit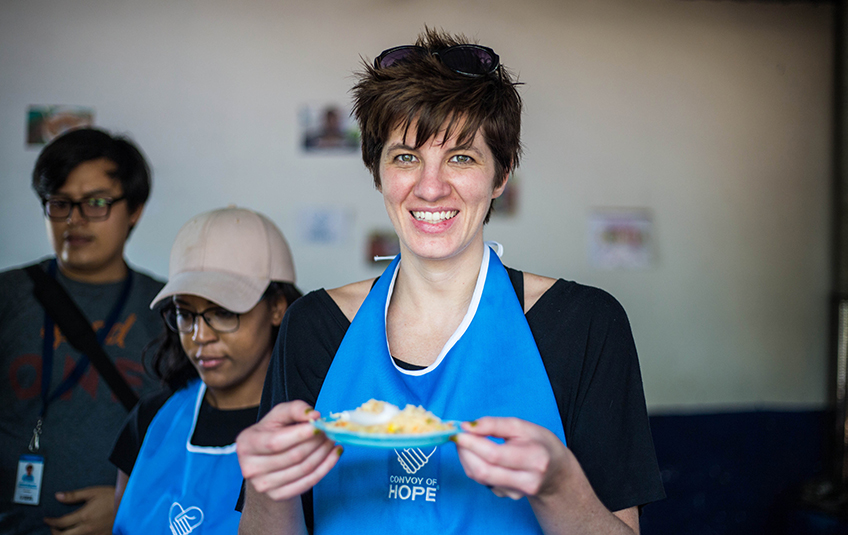 Study Abroad: One Volunteer Program Facilitator's Reflections
 "Let the redeemed of the Lord tell their story..." -- Psalm 107:2
Feed My Starving Children recently launched an unprecedented program to support our volunteer program facilitators, the position formerly known as team leaders.

The Study Abroad program is dedicated to making the FMSC volunteer program facilitator experience the best it can be by investing in volunteer program facilitators through an international experience that enhances and inspires FMSC storytelling.

Volunteer program facilitators are often the face and voice of the organization. A big part of this role is to educate our volunteers on our story and mission. From orientation through closing, they walk with our volunteers each step of the way.

We believe seeing FMSC's mission firsthand through Study Abroad empowers volunteer program facilitators in their unique and special role at FMSC.

The curriculum consists of morning classroom time where VPFs go in depth into some of FMSC's programs and mission and discuss tough questions. They spend their afternoons visiting FMSC partners: distributing food, playing with kids and worshiping together. Fun cultural experiences are built into the curriculum.

Kelsey, one of the VPFs on the most recent trip shares her reflections from her time in Nicaragua: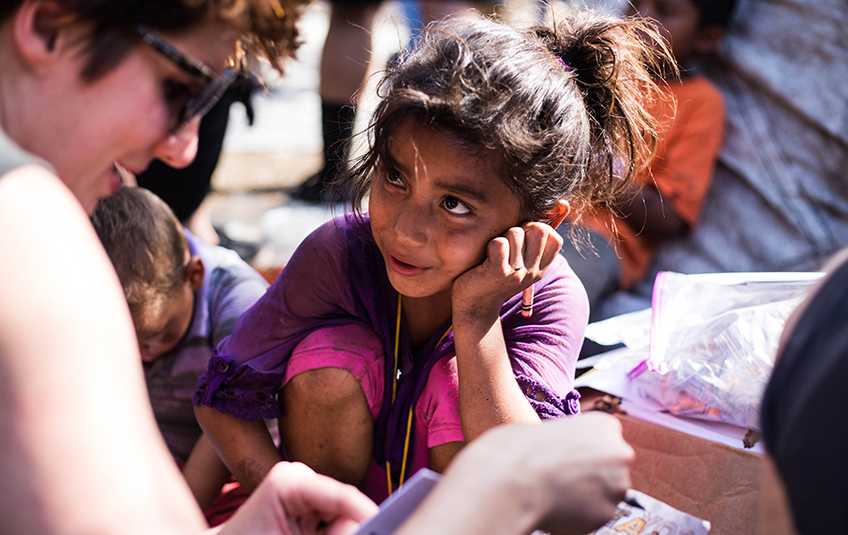 THE KIDS...
were awesome, of course. Exactly what you'd expect hungry, happy kids to be like. Some were jokesters, stealing our hats and running off giggling. Some were serious and pensive with curious eyes. I don't know why I was surprised to realize they're exactly like my three kids, except hungrier. Maybe the world isn't so big after all.


THE FOOD…
is not magical. While MannaPack Rice is incredibly significant – even imperative – in the effort to eliminate starvation, it is one small piece in a very large picture. I went to Nicaragua with the assumption that our food was at the center of the process, but I learned very quickly that there's a difference between central and foundational. The food is not the thing - the kids and their futures are the thing, and the food is just the silent support that allows those futures to become a reality.


THE PARTNERS…
are real life heroes. These people are the change makers and the hope-dealers that are remaking their communities...one educated kid, one equipped farmer, one supported mother at a time. They're the ones living their lives immersed in the grit & rawness of unimaginable poverty and brokenness, yet they wake up every morning and say "Again, today, I will go." They're the ones who show unyielding determination regardless of the scales that are tipped so heavily against them. They're the ones who have given their lives to the mission of drawing out hope. May we all be just a little more like them.
THE VOLUNTEERS, STAFF and DONORS BACK HOME…
are not saints – we are soldiers. Our weapon of choice in the battle against hopelessness and poverty is food. With every bag we send out, we are also sending a clear message to the partners, the parents and the kids that they are not alone. We are the silent warriors who are fighting with them and for them. These bags of food are so much more than food. Each one is a cry for justice, freedom and hope for the next generation.

Explore our current job openings and join the fight against hunger. Read more about Study Abroad HERE.
Subscribe to The Feed
We'll periodically send stories of hope to your inbox.
Related Items