The Feed
Stories of Feeding God's Children Hungry in Body & Spirit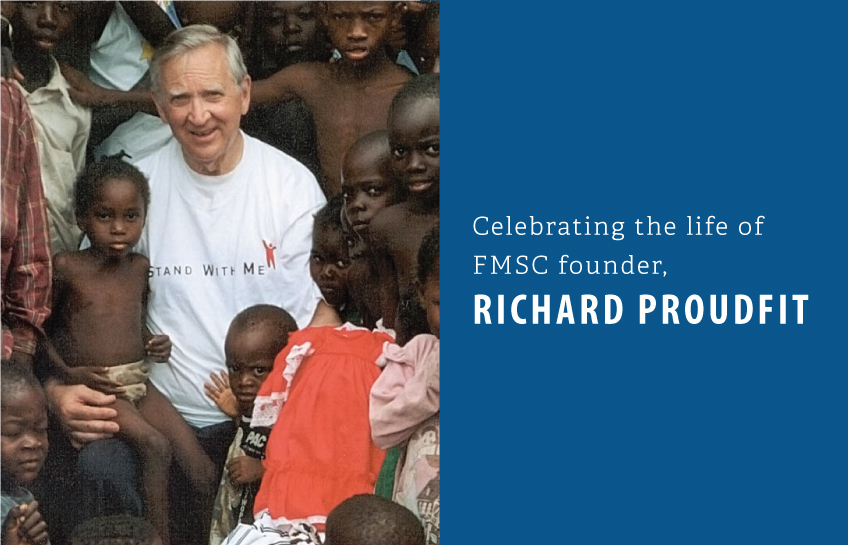 Feed My Starving Children Founder Richard Proudfit Dies at 88
Richard Proudfit, the founder of Feed My Starving Children, has passed away. 

Proudfit was a businessman in 1982, when he took a mission trip to Honduras and witnessed widespread starvation. He said he heard God's call: "If you've seen my starving children, go and feed them." This call would become both the name and the mission of Feed My Starving Children. He served as CEO of FMSC from 1987 to 1998.

Working with nutritionists from General Mills, Cargill and other companies, Proudfit helped develop an original food formula to provide all the nutritional requirements for malnourished children. Last year, alone, more than a million volunteers packed approximately 333 million meals.
"Richard Proudfit left behind a simply amazing legacy," Executive Director/CEO Mark Crea said. "He planted the seeds for thousands upon thousands of children to be fed when he answered God's call to 'Feed my starving children.' We are honored to continue following this call 31 years later." 
 In 2017, FMSC made history when volunteers packed and shipped the two billionth meal. 
Since our founding in 1987, Feed My Starving Children has given hope in Jesus' name in the form of nutritious MannaPack™ meals to so many who are hungry around the world. We ask His blessing and your support in the years ahead as we continue on, until all are fed.
Subscribe to The Feed
We'll periodically send stories of hope to your inbox.
Related Items