The Feed
Stories of Feeding God's Children Hungry in Body & Spirit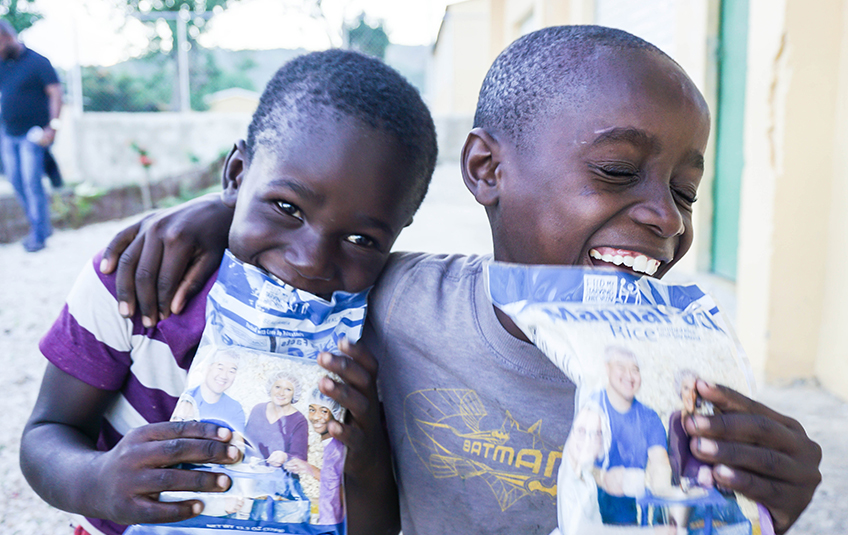 5 Ways your Support of FMSC Empowers Kids
"For I know the plans I have for you," declares the Lord, "plans to prosper you and not to harm you, plans to give you hope and a future." – Jeremiah 29:11 
At Feed My Starving Children, we always say "Hope starts with food." This is more than a tagline for us. We believe that food builds a solid foundation for children and communities to become strong and self-reliant.
Providing nutritious FMSC meals to children and families who don't have a sustainable food source builds a solid foundation for entire communities to become healthy and self-sufficient.


Reliable FMSC meals allow our partners to devote their resources to their programming. That means when you pack and fund FMSC meals, you empower:
Our ultimate goal is to create local food security so future generations can thrive. At FMSC, we believe that food assistance and community development work together.

"There's all this space on the spectrum between relief and development, said Matt Muraski, VP of International Programs and Supply Chain at FMSC. "FMSC thrives across the entire continuum."

We embrace the complexities within the larger conversation about relief and development. Our feeding programs through local partnerships connect the dots to create multifaceted solutions to hunger.
Thank you for joining us in this mission of feeding God's children in body and spirit. Read more about our sustainable development efforts HERE. 
Sign up to pack meals TODAY. 
Subscribe to The Feed
A couple times a month, we'll send stories of hope to your inbox.
Related Items