The Feed
Stories of Feeding God's Children Hungry in Body & Spirit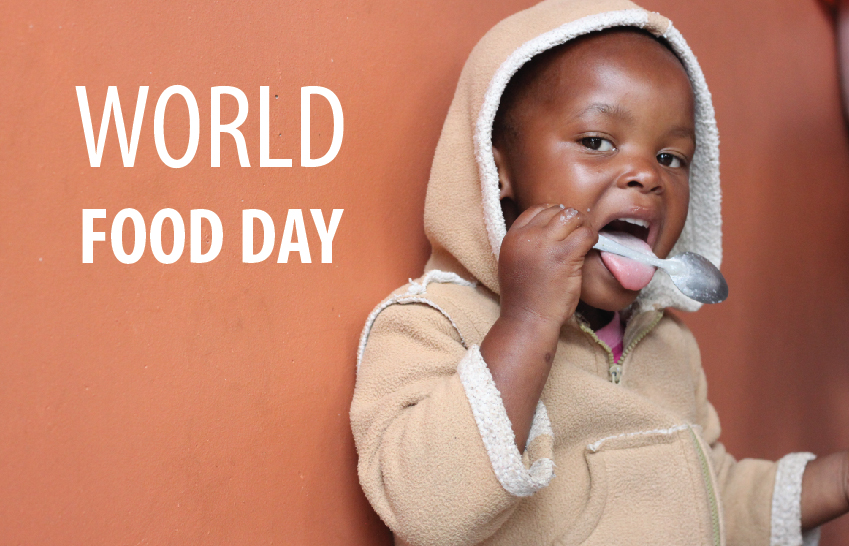 How FMSC Supports Zero Hunger
In the Dominican Republic, FMSC's Project Based Food Assistance (PBFA) initiative in Batey 106 has empowered the batey's own community members to transform this once struggling sugarcane community. Ishmael's story is part of a larger story of Batey 106. You can read the full piece here.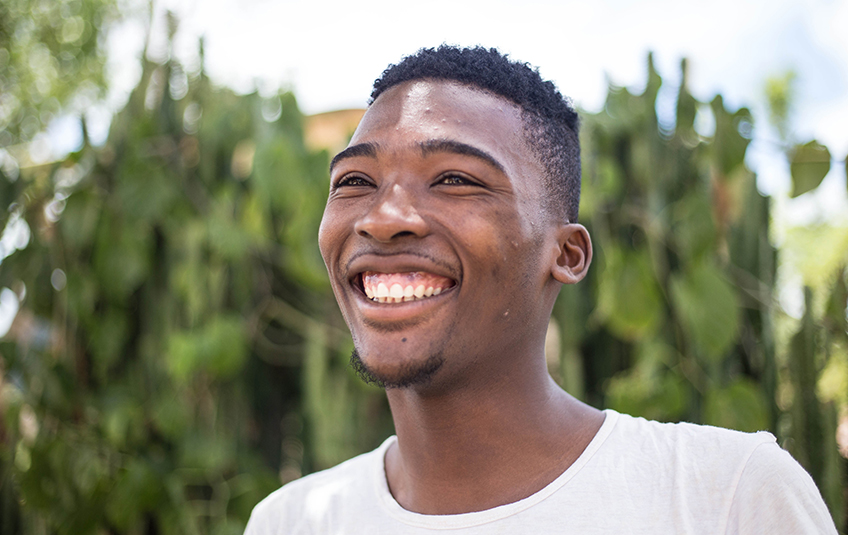 If you ask 21-year-old Ishmael what he wants to be when he grows up, first he will tell you that he's already grown up. Then he'll rattle off a list of a dozen career possibilities and ideas for his future.

But more than anything, Ishmael wants to be a leader in Batey 106 and in the Dominican Republic – an identity he doesn't realize he has already begun to achieve.

"When people ask what you want to do with your future, it means they can see you have a future," he said.

Before the cooking and English classes were available in Batey 106, young people would leave, Ishmael said. But now, he said, they have a future.
Zero Hunger
On World Food Day, it's important for us to understand the United Nation's goals and how Feed My Starving Children fits in to the larger picture.

The UN's campaign of Zero Hunger by 2030, as outlined in the Sustainable Development Goals, is one of 17 global goals set by the United Nations General Assembly.
Zero hunger means working together to ensure everyone, everywhere, has access to the safe, healthy and nutritious food they need. To achieve it, we must adopt a more sustainable lifestyle, work with others, share our knowledge and be willing to help change the world – for the better.
FMSC's mission is to feed starving children hungry in body and spirit. We want to work ourselves out of a job. One of our favorite things to say is, "Until all are fed." And it's more than a tagline. Our mission supports Zero Hunger in a tangible way.
The Relief to Development Continuum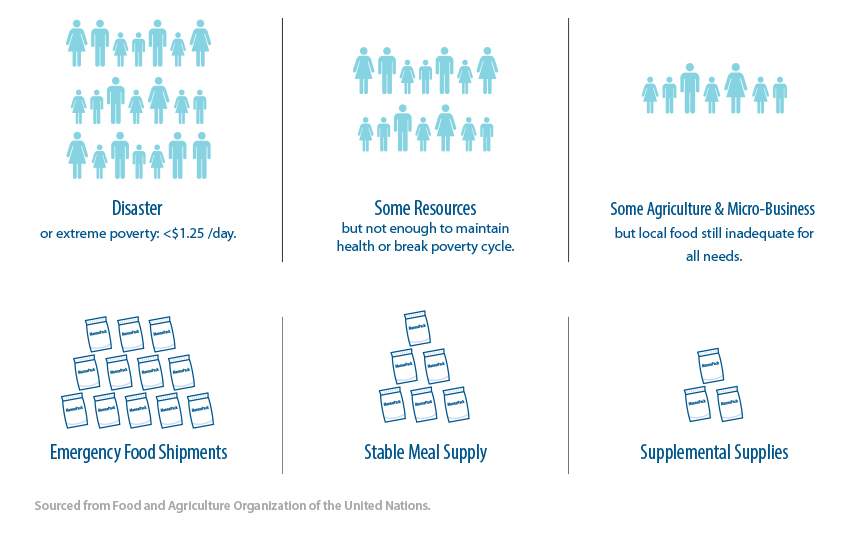 The world has a spectrum of food needs. FMSC strives to serve each community according to its needs and resources, with the goal of helping people to thrive on their own.
FMSC stays with communities for the long haul, helping them move from relief to rehabilitation to development. Food assistance is a vital component in the difficult process of transitioning individuals, families and villages out of chronic hunger and poverty into self-sufficiency.
Development activities that ensure access to safe water, education, healthcare and livelihood generation must occur alongside food assistance in order to achieve and maintain self-reliance.
FMSC recognizes that its food provides a vital and stabilizing base for these activities to take place and increase success rates. The Food and Agriculture Organization's Relief to Development Continuum illustrates the progression one might go through to reach a point of self-sustainability.
Our partners reserve FMSC food supplies for targeted populations with high nutritional needs. In this way, FMSC supplements, rather than competes with, local agricultural markets.
We also help our partners connect with other organizations who complement food assistance with work in safe water, agriculture, spiritual development, medical care, education and more.
Working together, all these initiatives play a part in breaking the cycle of poverty.
Read more on our sustainable development programs
HERE
.
The Food and Agriculture Organization (FAO) of the United Nations celebrates World Food Day each year on October 16 to commemorate the founding of the organization in 1945.
Subscribe to The Feed
A couple times a month, we'll send stories of hope to your inbox.
Related Items