The Feed
Stories of Feeding God's Children Hungry in Body & Spirit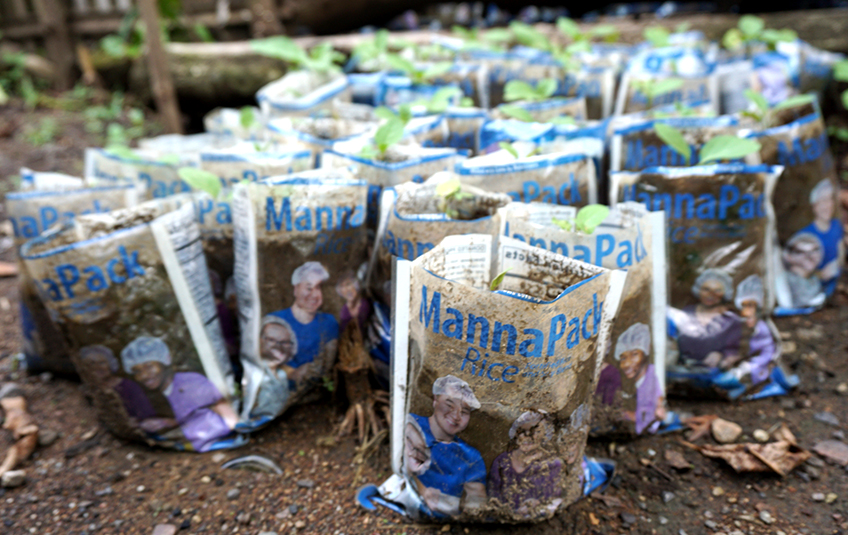 'The Earth is The Lord's...'
"The earth is the Lord's, and everything in it, the world, and all who live in it…" – Psalm 24:1
As a Christian organization, we care about being stewards of this earth while maintaining our mission of feeding more kids. With 1.3 million volunteers packing nearly 365 million meals last year alone, we use a lot of packaging. 

Many of the countries we serve don't have waste or recycling systems in place, so our partners and the communities they feed often find inventive ways to reuse MannaPack™ packaging.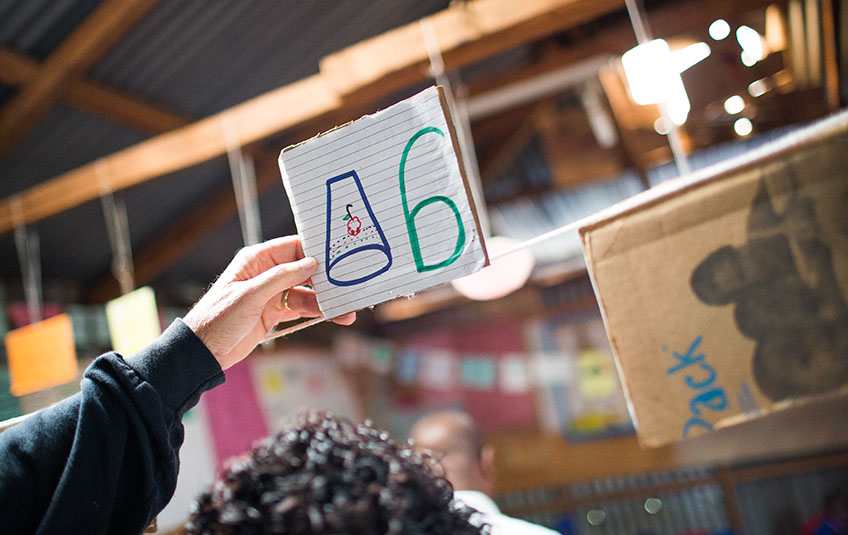 We have seen MannaPack packaging used in the following ways:
Planter for vegetables
Stuffed into larger sacks for bedding/pillows
Stapled or nailed to roof to act as shingles
Woven together as a bedding pad
Hot pads to hold hot handles of cooking pots
Tote bags
Jewelry (some of which we sell in the FMSC MarketPlace!)
School supplies

While switching to biodegradable packaging isn't an option for FMSC, our supply chain department regularly researches alternative pouch structures to find a cost effective option that could work well with our food.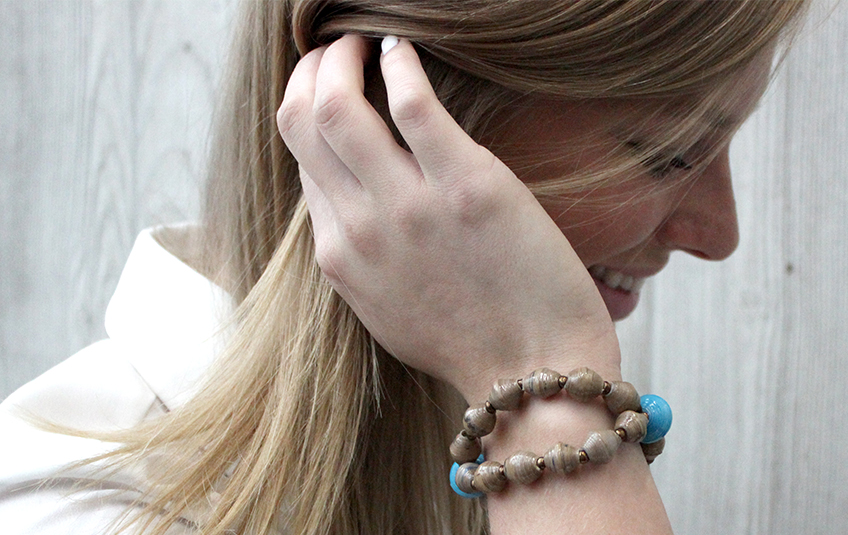 Our incredible volunteers also step up to do their part with ingredient packaging. 
John is a regular certified volunteer that attends all MobilePack events in his home state of Arizona, where we have a permanent packing site.

He collects the cardboard from each event and takes it to the recycling center where he gets cash for the cardboard.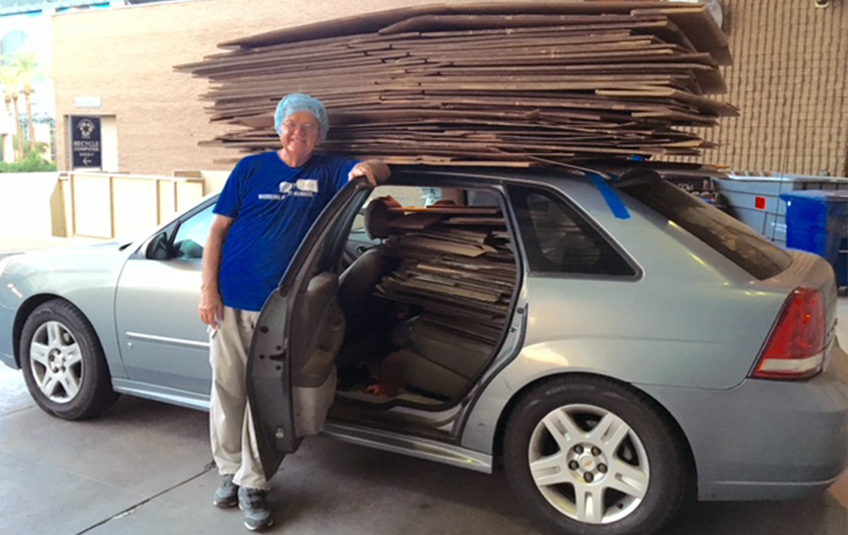 He then donates that cash back to FMSC. He has donated more than $6,000 in the past three years!

Since this photo was taken, John has installed 7-foot sidewalls on a truck so he can haul more cardboard to feed even more kids.
Did You Know?
Once the meals you pack are boxed and put on a pallet, they're wrapped in plastic to secure them for their travel across the ocean. We switched to a thinner plastic in 2018 – by early this year we saved 1.85 tons of plastic!
Sign up to pack meals TODAY.
Subscribe to The Feed
A couple times a month, we'll send stories of hope to your inbox.