The Feed
Stories of Feeding God's Children Hungry in Body & Spirit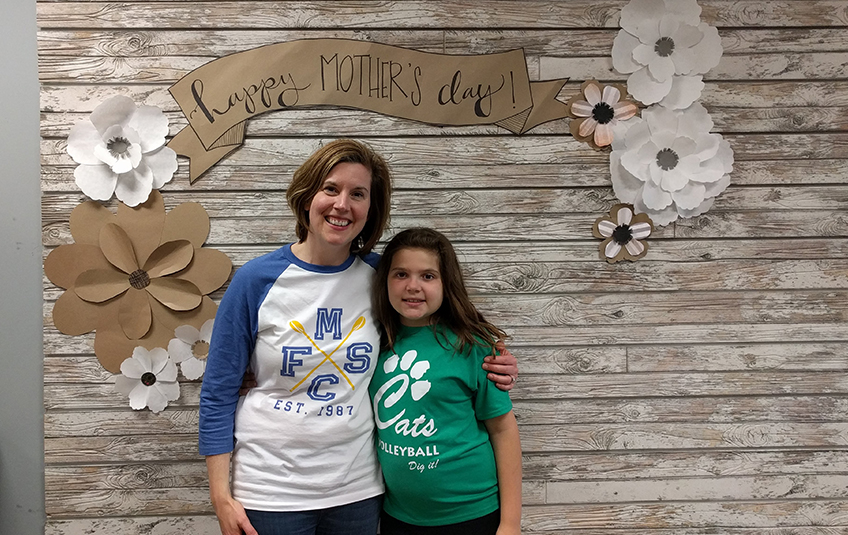 My FMSC Story: Sarah
May 20, 2019
Guest Author
Sarah is an event planner for Feed My Starving Children. This post is part of a series where Feed My Starving Children staff share their FMSC story. Follow along on social media with #MyFMSCStory.

Anyone who's met me knows I'm not the type of person to "wear my faith on my sleeve" but I think it's time to share my story of how I came to work at FMSC and why I believe I'm here.

When I was pregnant with my second daughter, who will be turning 11 in just a couple weeks, I was working full time as a human resource professional where the majority of my role was recruiting and hiring. Not only was I not overly excited about the job anymore and was also ready for a change in careers all together. In addition, with two young kids, the issue of the cost of child care was a concern for me and my husband and we weighed the pros and cons of me returning to work after the baby was born and decided it was best for our family for me to stay home.

I have to admit, I can't say there was a lot of prayer that went into this decision. Besides, this was a work-related issue and you don't pray for work-related things. I believed work is kept separate from faith. I pretty much prayed at church and maybe a few minutes before I fell asleep. Little did I know, I was going to learn this is not the case.

Even though it made sense financially and practically for me to stay home to care for my kids, I was still nervous about this decision. Am I ever going to get hired after being out of the workforce for a few years? What kind of a job will I find? If I do get hired, I will likely have to get a job in HR as that was where my experience was but I wasn't excited about doing that anymore. These were all questions and concerns running through my head.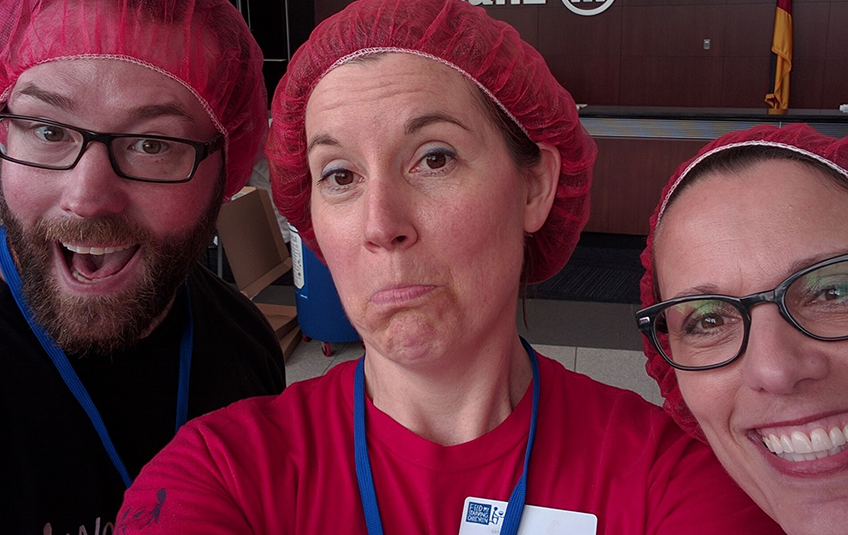 As any good stay-at-home-mom (SAHM) does, I joined the local MOMS Club and dove into meeting other SAHMs in my local community.
A Calling
I had been a member of the MOMS Club for just a few months when we served at Feed My Starving Children as a group at the Eagan, Minnesota site. This was my first experience with FMSC and it was then that I truly felt called for the first time in my life. I had always considered myself a Christian and attended church regularly, but never felt a calling by God quite like this. Not only did I love the mission I wanted to work here. Before I left the site I picked up an application and that night went home to search any available openings.

At that time, I knew it really wasn't the best timing for me to be returning to work because my family still needed me at home as my kids were just 6 months and 2 years old. I kept an eye on the openings and after a couple tries was hired as a part-time Team Leader (now called Volunteer Program Facilitator) for the Eagan site about two years after my first FMSC experience.

I will be celebrating my eight-year-anniversary with FMSC in a few months and looking back feel so thankful and blessed for the opportunities and experiences I've been given at this organization.

I am thankful for the experience I've gained in this job as a Volunteer Program Facilitator and Event Planner, for a trip Haiti to see our food being distributed to "the least of these" and for getting to see local communities come together for one common goal.
The Power of Prayer...Every Day
But what I'm most thankful for is how I get to see the power of prayer play out at work every day. Yes, at work. We pray at work, every day, several times a day. It's so powerful to see just how prayer WORKS with your co-workers, friends, about the world, work and even family and personal related things.

I still have a LOT to learn when it comes to prayer and still don't feel comfortable saying impromptu prayers, especially in front of a large group of experienced people that can pray beautiful eloquent words of praise and prayers as many of my co-workers do, but I know in God's eyes that doesn't matter. What matters is that I follow His calling and grow in my faith and I can say that due to my time at FMSC I have done that.

While I have no intention of leaving FMSC anytime soon, I know all good things must come to an end and know there will come a time for me to move on from FMSC. During my time here I've not only learned new skills and gained friendships, and again, I've learned about the power of prayer which has allowed me to grow in my faith.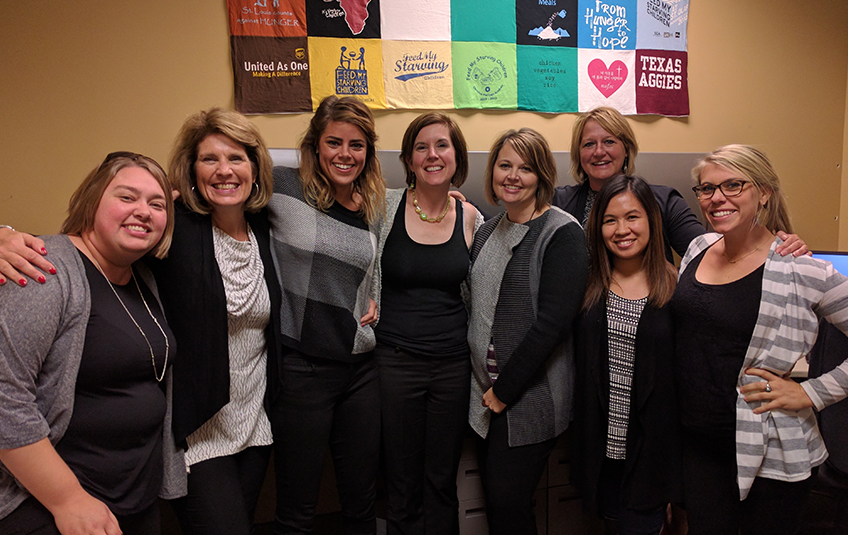 During this time I've learned something else. I've learned that every day I have faith, and every day I have doubt. MOST days, my faith is stronger than my doubt. On those days when it's not the case, I can look back at my time at FMSC and be reminded of how my previous experiences and following that strong call I felt during my very first FMSC volunteer experience impacted my life and know He is preparing me for my next season, wherever that may be.

I end this blog entry with a verse from Jerimiah 29:11 – "For I know the plans I have for you," declares the Lord, "plans to prosper you and not to harm you, plans to give you hope and a future."

If you too are hearing that calling, whether it's to come work at FMSC or ANYTHING else, my prayer is that you follow that call and pray for God's guidance through it all.

Do you want an FMSC story? Come work with us!

Current staff — send your story with photos to social@fmsc.org. We can't wait to hear your FMSC story.
Subscribe to The Feed
A couple times a month, we'll send stories of hope to your inbox.