The Feed
Stories of Feeding God's Children Hungry in Body & Spirit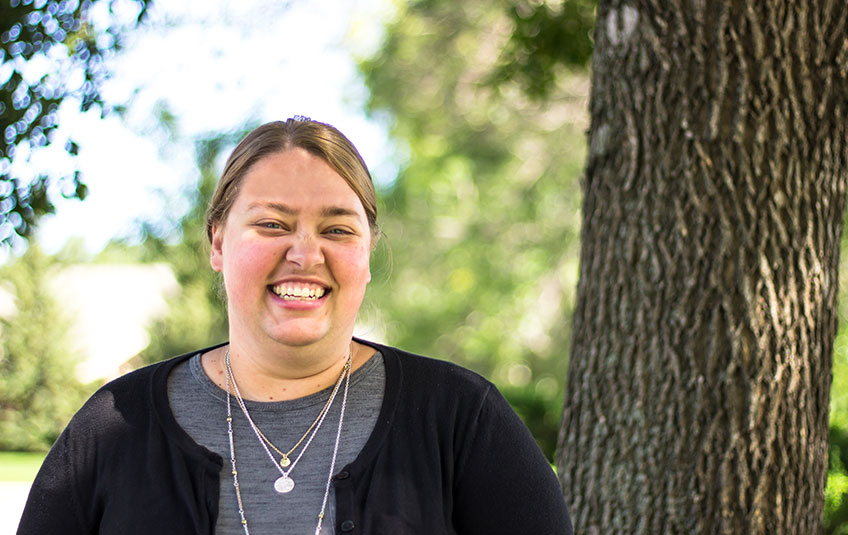 'You Don't Have to Fight for a Place:' An Interview with FMSC's VP of Manufacturing
Women often eat last and least in countries facing conflict, famine and hunger, according to the World Food Programme. Women are also more likely to live in extreme poverty. More than half of the 821 million people in the world facing food insecurity are women and girls.

This story is part of a series highlighting the incredible women that bring Feed My Starving Children's mission to life.

Laura Bernard took a career personality test in high school and got a strange result – ship captain.

Now that she's FMSC's VP of Manufacturing, she no longer sees it as strange.

"I guess that's kind of what I do," she said. "Moving people in the same direction, having clear direction where you're going and what you're doing. It's a bunch of people that have to work together to get something accomplished."

Her focus on the importance of teamwork is apparent when she talks about her work at FMSC. She will immediately start rattling off names of other women in leadership at the organization.

"There are women all over the place at FMSC doing incredible things; it takes everyone doing it together to make it possible," she said. "Across the organization in the director role we have a significant number of women providing strong leadership, strategy and direction for the organization."

Laura is currently one of three women on FMSC's executive leadership team of seven along with the VP of Human Resources and Executive Assistant to the CEO, but she started as a part time Team Leader (now called Volunteer Program Facilitator) 14 years ago.
Be Yourself
Seeing other women in leadership makes it feel like it's attainable, she said.

Laura was the first MobilePack™ employee when the program started. Now she leads the entire nationwide program and oversees 250 employees from MobilePack and Site Pack.

Her advice to other young women in the organization? You don't have to fight for a place.

"The things you bring to the table and the way God's gifted you speaks for itself," she said. "The best way to continue to grow and learn is to just be active in that. Show that you want to be a leader. The fighting or scraping to get there isn't necessarily what's going to get you there."

Women she's inspired by: Author Shauna Niequist, civil rights activist Rosa Parks, women who aren't afraid to stand up for things they believe in
Be a world changer. Check out job openings at FMSC.
Support women. Pack and fund lifesaving meals TODAY.
Subscribe to The Feed
A couple times a month, we'll send stories of hope to your inbox.