The Feed
Stories of Feeding God's Children Hungry in Body & Spirit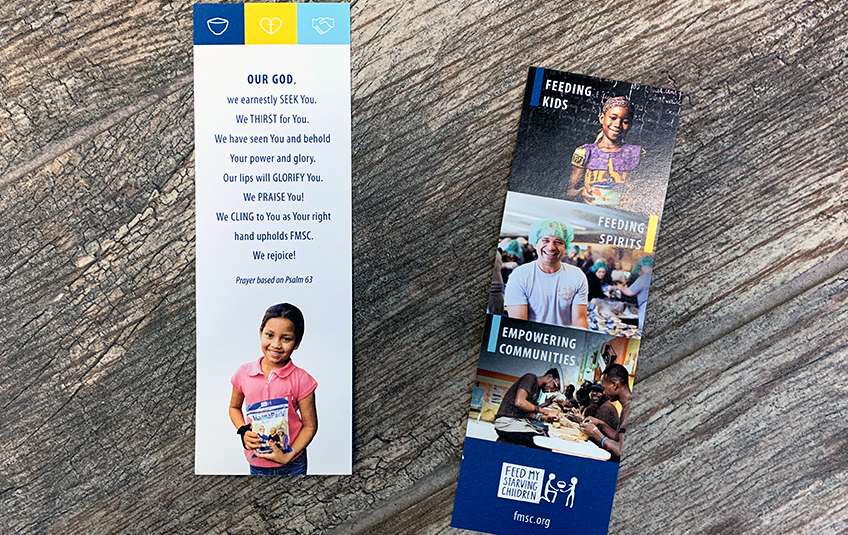 Keeping Christ at the Center
"I have seen you in the sanctuary and beheld your power and your glory. Because your love is better than life, my lips will glorify you." Psalm 63:2-3 
Every morning, Feed My Starving Children staff gather across our sites to pray. As a faith-based organization, this is a crucial part of what we do.

We pray for each other, for our partners, donors and volunteers.

In addition to these prayer requests, we also say a prayer to focus the organization. This year's prayer focuses on clinging to God. It's based on Psalm 63.

We hope you'll join us in this prayer.

Our God, we earnestly SEEK You. We THIRST for You.
We have seen You and beheld Your power and glory.
Our lips will GLORIFY You. We PRAISE You!
We CLING to You as Your right hand upholds FMSC.
We rejoice!
Subscribe to The Feed
A couple times a month, we'll send stories of hope to your inbox.