The Feed
Stories of Feeding God's Children Hungry in Body & Spirit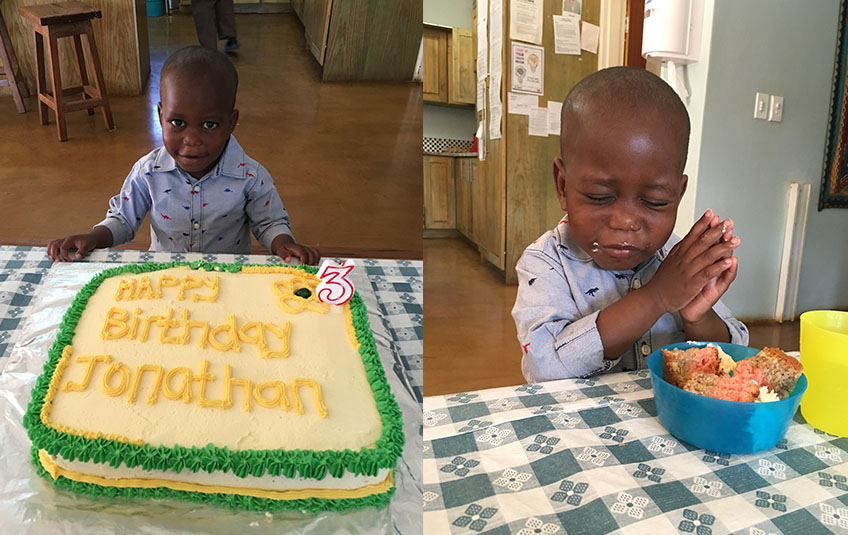 Jonathan Turns 3!
"Glorify the Lord with me; let us exalt his name together." – Psalm 34:3
Last month you met Jonathan in Swaziland. You heard his story. You responded.

One year ago he couldn't sit, stand, walk or speak. When our food partner Heart for Africa (HFA) found him, he was wasting away from starvation.

Thanks to your steadfast support, HFA had a supply of FMSC meals and fed Jonathan nourishing MannaPack™ Rice every day. Within six months he gained 10 pounds and started walking!

Jonathan just celebrated his third birthday! For a little one so close to death, his recovery is a remarkable miracle!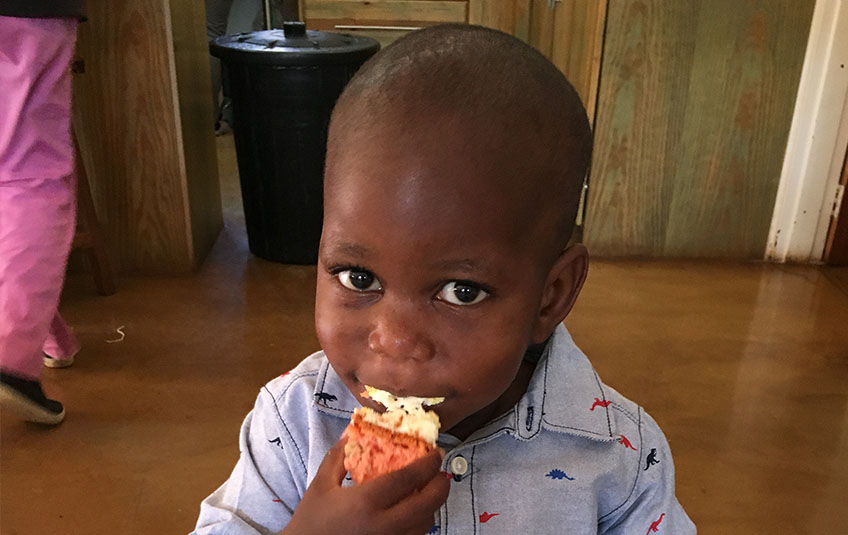 We're so thrilled to see him thriving.

At the end of July, Janine Maxwell, co-founder of HFA, told us, "Jonathan turned three this week. I thought I would send you all his birthday photos! He is just the sweetest little boy!"

Happy birthday, Jonathan! We love you!

What a cutie he is. Thank YOU for all you did to make Jonathan's recovery possible.
Donate Now
Donate by credit card, bank account or digital wallet.
Subscribe to The Feed
A couple times a month, we'll send stories of hope to your inbox.
Related Items