Sustainable Development
sus·tain·a·ble de·vel·op·ment: Development that meets the needs of the present without compromising the ability of future generations to meet their own needs
At FMSC, we believe working together reduces the time it takes to transition a person from relief to resiliency. Providing FMSC MannaPack™ meals to those without a sustainable source of food creates a solid foundation to help them regain their footing and provide for themselves consistently. FMSC partners are embedded in communities and help them advance as circumstances realistically permit. Meal supplies are reduced as the community progresses.
FMSC sustainable development programs:
It starts with food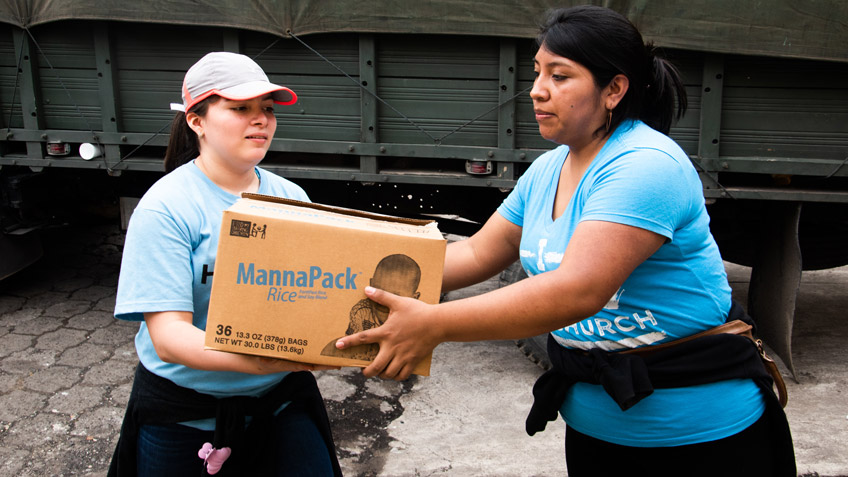 Feed My Starving Children (FMSC) believes hope starts with food. As a Christian nonprofit, FMSC is dedicated to seeing every child whole in body and spirit. FMSC works with food distribution partners that stay with communities for the long haul, empowering them to move from relief to development. Food assistance is vital in the process of transitioning individuals, families and communities out of desperate hunger and poverty and into self-reliance.

FMSC has created several programs to make our food assistance model even more effective.

Coalition of Relief Organizations Promoting Practical Solutions (CROPPS)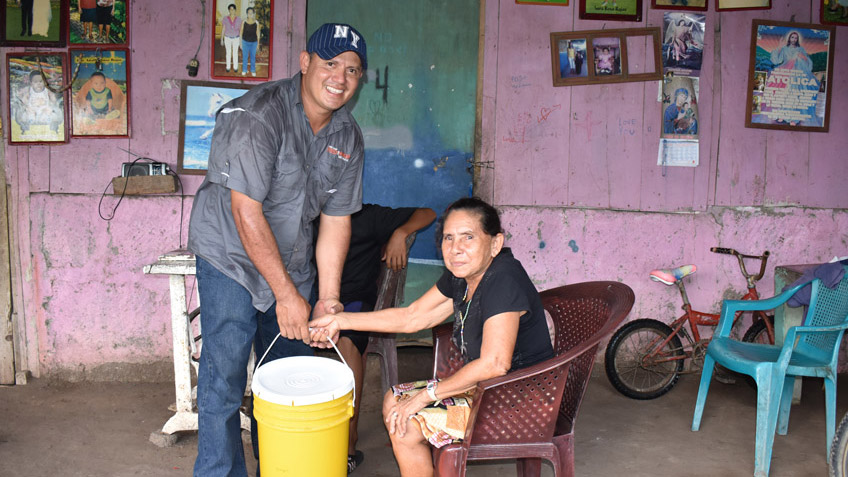 The Coalition of Relief Organizations Promoting Practical Solutions (CROPPS) helps our food distribution partners work together to develop close working relationships with other ministries and organizations in their areas to enhance food relief and sustainable development efforts. 
FMSC also connects our food distribution partners with Solution Providers, a collection of like-minded organizations that provide expertise in accessible safe water, agriculture, spiritual development, medical care, education and more. By working together, each FMSC partner and Solution Provider plays a part in breaking the cycle of poverty.
Project Based Food Assistance (PBFA)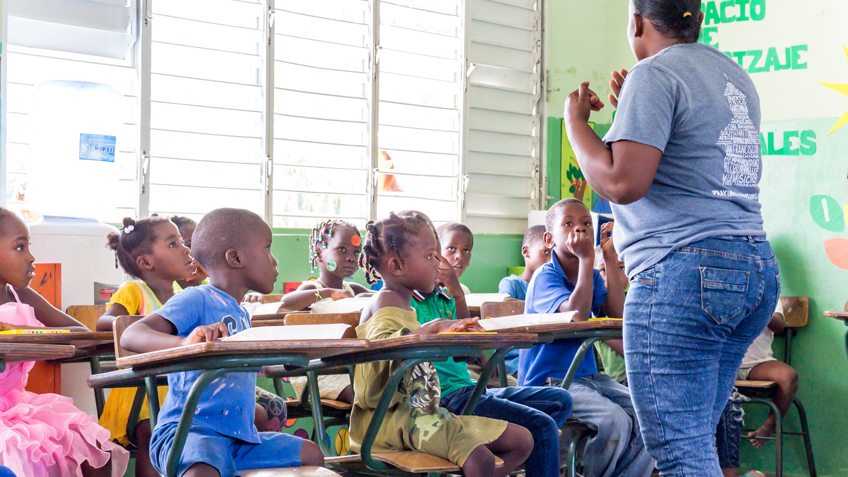 Through FMSC's PBFA initiatives, distribution partners, churches and local leaders within a specific region come together to help their community. For a period of time, individuals and communities receive a consistent supply of FMSC food to empower them to rise out of poverty and become self-reliant.
At FMSC, we believe that food assistance and community development work together.
"There's all this space on the spectrum between relief and development. FMSC thrives across the entire continuum."
GlobalPack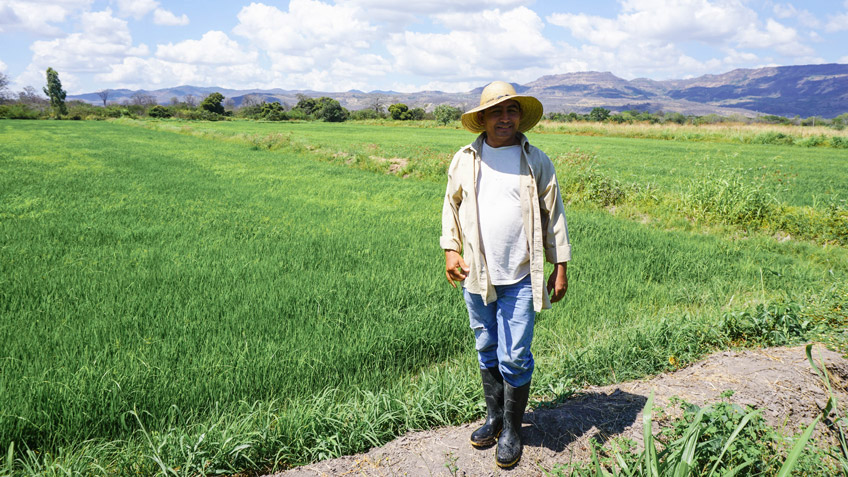 The premise of Global Pack is simple. At FMSC, volunteers in the United States pack three components of our food – vitamins, vegetables and soy – that are not readily available in the countries we serve.
Our distribution partners then mobilize in-country volunteers to pack locally grown and procured rice. This program not only stimulates the local economy and supports small-scale farmers, but it is a step towards dignity and self-reliance for those it touches.
Learn more
School Feeding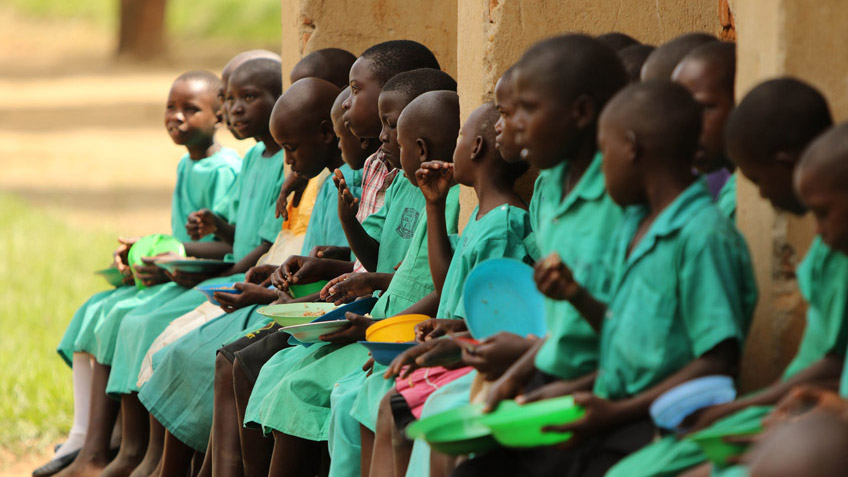 School meals not only draw children into the classroom, they provide an incentive to continue their education. Improvements in education and health, in turn, have a direct effect on children's ability to break the cycle of poverty.

Every day, FMSC's partners around the world work to support these efforts. In a recent survey, 35 percent of FMSC partners reported that school meal programs are the primary context in which they use MannaPack products.
FMSC MarketPlace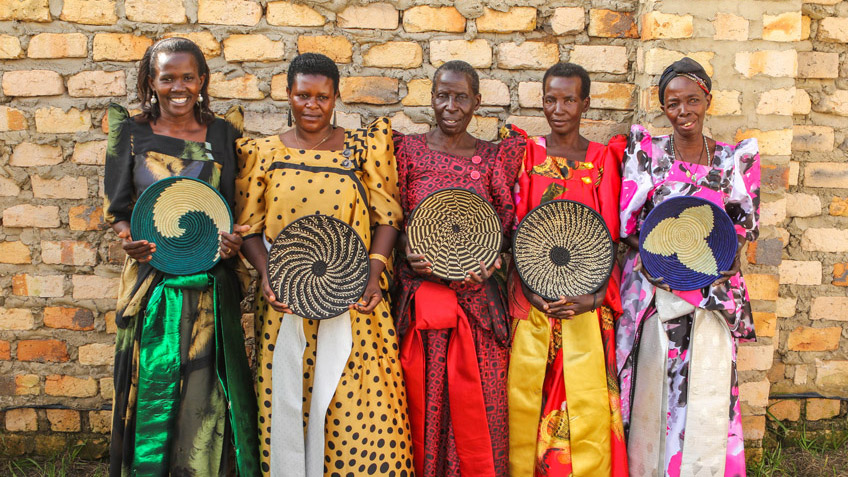 FMSC MarketPlace believes in the power of dignified and sustainable employment. In communities that receive FMSC meals, our artisan partners earn a fair wage for handcrafted goods. Every purchase strengthens families and communities. Profits fund meals for kids around the world. More at fmscmarketplace.org.
Learn more
See how your organization can be a part of one of FMSC's sustainable development initiatives. Please contact us at international@fmsc.org.