The Feed
Stories of Feeding God's Children Hungry in Body & Spirit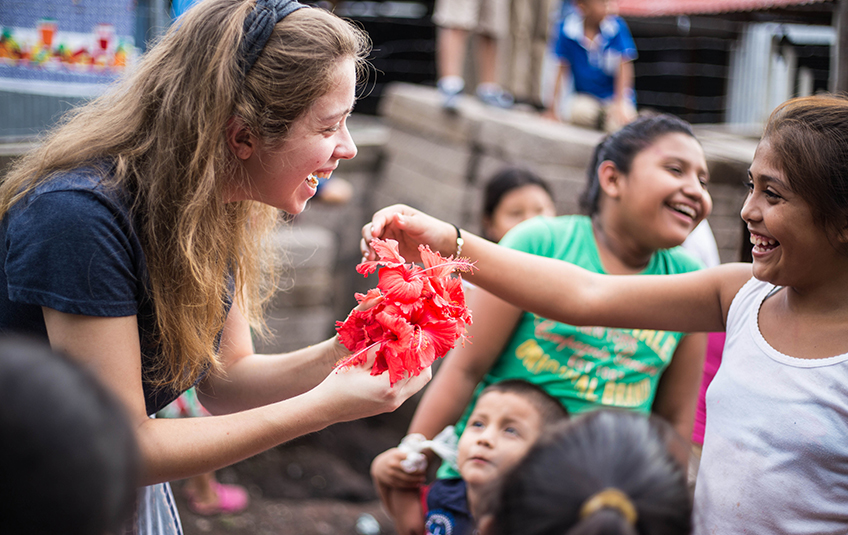 FMSC Invests in Team Leaders, Storytelling
 "Let the redeemed of the Lord tell their story..." -- Psalm 107:2
Update (Nov. 2019): This program is on a temporary hiatus. 
Chants of "Piñata! Piñata!"filled the tiny church in a community in the mountains two hours north of Nicaragua's capital. Tables from a MannaPack™ Rice feeding program had been cleared, and the pastor was hoisting a piñata up to the rafters. 
About 150 children lost their minds with excitement.

One FMSC team leader continued to lead the chant despite being trampled by dozens of tiny feet.

This took place at Feed My Starving Children's new in-country learning program called Team Leader Academy.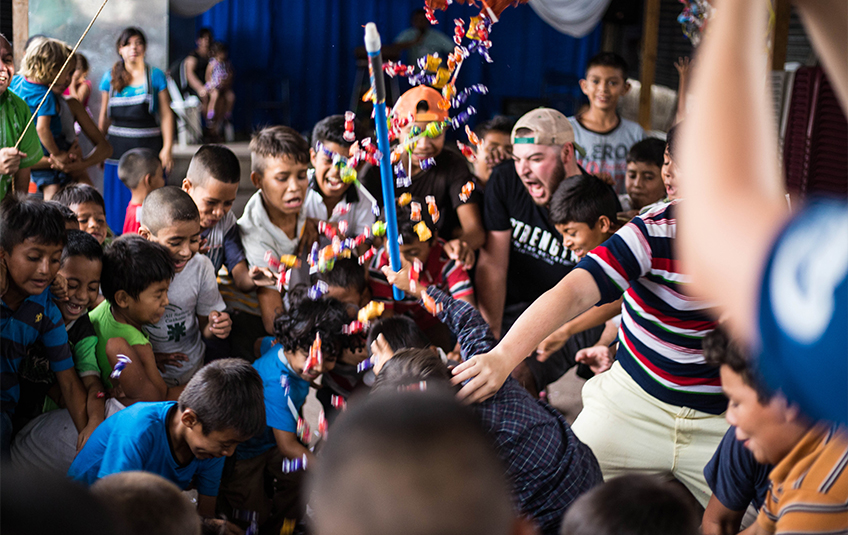 This unprecedented training program is dedicated to making the FMSC team leader experience the best it can be by investing in team leaders through an international experience that enhances and inspires FMSC storytelling.

Team leaders are often the face and voice of the organization. A big part of the team leader role is to educate our volunteers on our story and mission. From orientation through closing, they walk with our volunteers each step of the way.

We believe seeing FMSC's mission firsthand through Team Leader Academy empowers team leaders in their unique and special role at FMSC.

"It made me realize just how small a part we play in the lives of our partners. It was eye opening for me to see all the different services [partners] were able to provide and how our food helped them do more," one team leader said after attending Team Leader Academy. "We are just a small (but important) piece of the puzzle. Like a lot of other trip participants, I feel I have a bigger duty to tell the stories of our partners and the people they serve, and to do it with the utmost dignity and respect."


The curriculum consists of morning classroom time where team leaders go in depth into some of FMSC's programs and mission and discuss tough questions. They spend their afternoons visiting FMSC partners: distributing food, playing with kids and worshiping together. Fun cultural experiences are built into the curriculum.
A highlight from a recent trip was a trip to American Nicaraguan Foundation's warehouse, where team leaders found pallets upon pallets of MannaPack boxes from packing sessions they led.

The program promotes a sense of ownership among team leaders.

Seeing FMSC's mission firsthand is critical for team leaders, Laura Kern, human resources project manager, said.

"Staff who tightly hold a personal stake in our mission are more committed and better able to serve FMSC," she said.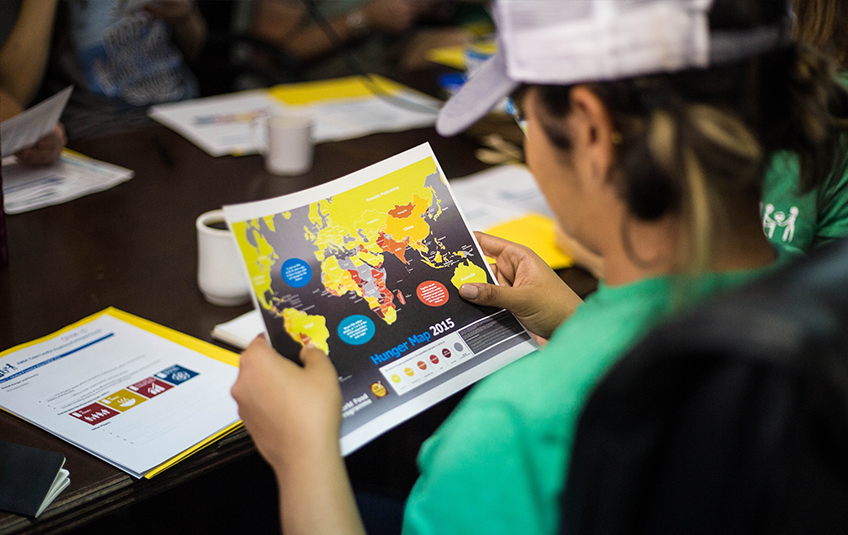 And so far that is reflected in the feedback from team leaders who have participated in the program.

"It allowed me to see more deeply the work our partners do, and put names and faces to the children we feed and partners we work with," one team leader said. "I love my job and the work we do even more, and I see how my work fits into the overall bigger picture of hunger relief around the world."
Editor's note: The team leader position has been renamed volunteer program facilitator and Team Leader Academy has been renamed Study Abroad.  

Explore our current job openings and join the fight against hunger.
Photo Gallery
Subscribe to The Feed
We'll periodically send stories of hope to your inbox.
Related Items