The Feed
Stories of Feeding God's Children Hungry in Body & Spirit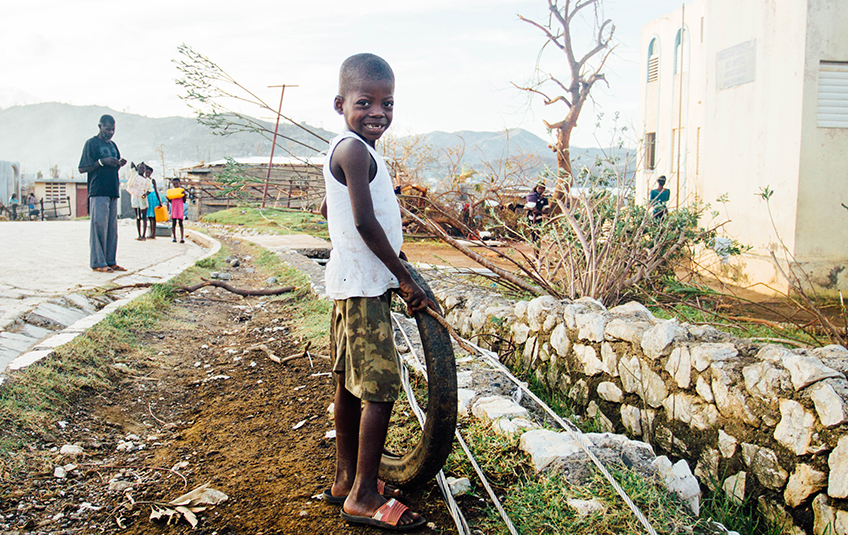 'We Do Not Lose Heart'
"Therefore we do not lose heart. Though outwardly we are wasting away, yet inwardly we are being renewed day by day." – 2 Corinthians 4:16
I have a confession. I am overwhelmed. And if you're paying attention to the news, I have a feeling you might be, too. From hurricanes to earthquakes, there is a lot happening in our world right now. The UN recently reported that hunger is on the rise -- and its effects are intensified due to conflict and drought. 
It's hard to not be discouraged in the face of all of this. But we still have hope. We always have hope.
"Yes, my soul, find rest in God; 
my hope comes from him." -- Psalm 62:5
Feed My Starving Children prays for and stands with our neighbors around the world. We also work with them, and so do you – every time you put on a hairnet and pack meals. 
Our faithful network of partners distributes FMSC food in schools, orphanages, medical clinics and feeding programs in 70 countries around the world. They do this every day. On good days and bad. During disasters and times of calm.

Please join us in praying for our partners on the ground right now in the Caribbean and Mexico as these regions continue to be battered by hurricanes and earthquakes.

And please pray for our partners across the globe as conflict and drought intensify the hunger crisis.

You can visit FMSC's The Feed for regular updates about the work our partners are doing every day to feed God's children, hungry in body and spirit.
Current updates:
Hurricane Irma
• This week, a container of FMSC meals was shipped to Anguilla through our partner Matter.
• Our partners in Cuba have requested 3.2 million meals in response to Hurricane Irma.
• In addition to a pallet sent last week, we have received another a request for a container of meals for St. Thomas in the U.S. Virgin Islands.
• Mission of Hope, one of our partners in Haiti, sent a container of FMSC meals to Turks & Caicos for Hurricane Irma victims.

Hurricane Maria
• FMSC is closely monitoring Hurricane Maria's track.
• Hurricane Maria has already devastated the country of Dominica where FMSC partner Food for the Poor currently has programs that utilize FMSC meals.
• We will continue to stay in close contact with the affected regions and will provide additional updates once our partners can assess the situation.
Earthquakes in Mexico
Earlier this month, an 8.1 magnitude earthquake struck Mexico, killing 96 people and devastating parts of Oaxaca and Chiapas States.

It was the strongest earthquake in living memory, according to news reports. At least 16,000 homes were damaged or destroyed in the two regions.

Shortly after, Hurricane Katia also came to Mexico's shores, causing mudslides and flooding. 

Feed My Starving Children's partner Buckner International has begun distributing FMSC meals that were already in-country at the time of the earthquake. 
As of this writing, it is too soon to know what our response will be to the most recent 7.1 magnitude earthquake in Puebla, Mexico. Please stay tuned to The Feed for updates. 
Subscribe to The Feed
A couple times a month, we'll send stories of hope to your inbox.
Related Items