The Feed
Stories of Feeding God's Children Hungry in Body & Spirit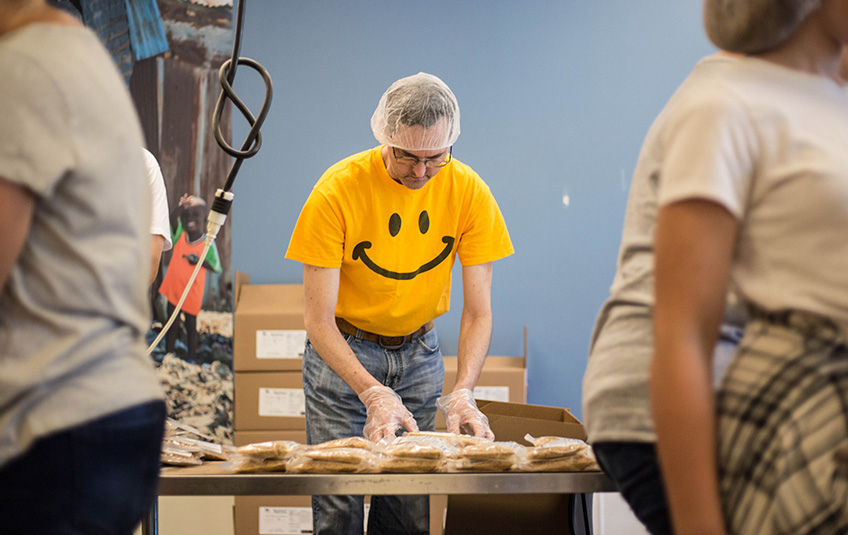 FMSC Expands Program that Supports Small-Scale Farmers
The world has a spectrum of food needs. Feed My Starving Children strives to serve each community according to its needs and resources, with the goal of helping people to thrive on their own. We stay with communities for the long haul, helping them move from relief to rehabilitation to development. 
FMSC is more than a food assistance organization. We help bridge the gap from relief to development with programs such as Global Pack, formerly called Joined Hands.

The premise of Global Pack is simple. At FMSC, volunteers in the United States pack three components of our food – vitamins, vegetables and soy – that are not readily available in the countries we serve.

Our distribution partners then mobilize in-country volunteers to pack locally grown and procured rice. This program not only stimulates the local economy and supports small-scale farmers, but it is a step towards dignity and self-reliance for those it touches.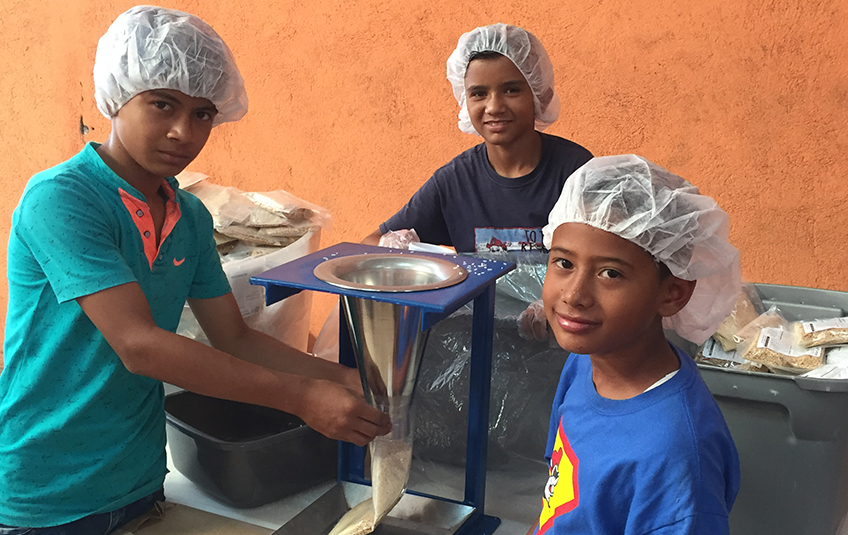 In 2017, FMSC and Fabretto Children's Foundation piloted this unique program in Nicaragua. Now, we are excited to announce its expansion to the Philippines with Risen Savior Missions and their in-country partner, HAPAG-ASA.
How it Works
This month, volunteers from our Eagan, Minnesota site are packing MannaPack™ Global Pack, formerly called 3-Pack.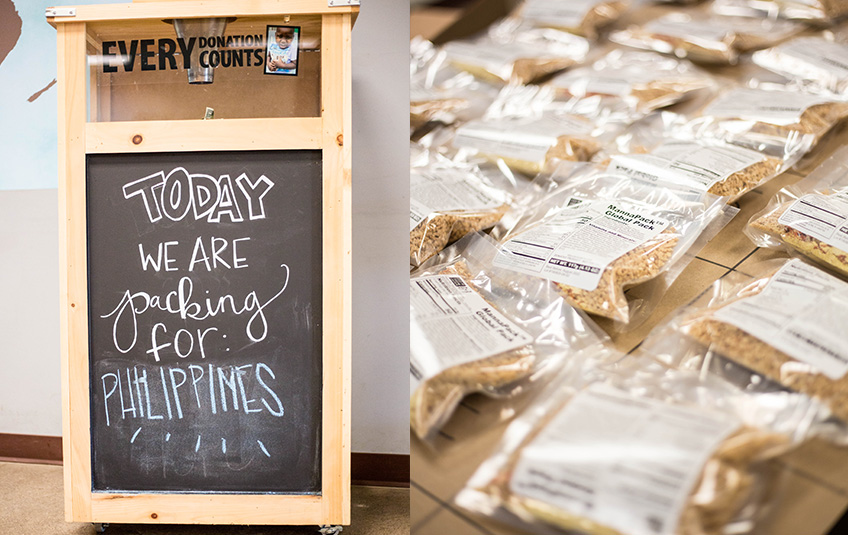 The packages will arrive in the Philippines in October, where 300 Pilipino volunteers from surrounding universities in the Manila area will pack the rice, completing 230,000 meals in just one day. 
"I had the privilege and joy of starting the Global Pack program in Nicaragua and I'm excited to see it expand into the Philippines this fall," said Hilary Autry, International Programs Manager. "I am personally proud to be a part of an organization that is innovative and willing to take risks for God's Kingdom. Locally procuring the rice component is just the right thing to do. May all glory be His only."
This unique program allows FMSC to ship twice as many meals in one shipping container. Last year, Global Pack helped 21 Nicaraguan farmers plant, harvest and sell their rice crops for a fair price. 

Make sure you follow FMSC on Instagram to see MannaPack™ Global Pack being packed in the Philippines October 15-17.

Learn more about FMSC's sustainable development initiatives: Project Based Food Assistance, MarketPlace and school feeding programs.
Subscribe to The Feed
We'll periodically send stories of hope to your inbox.