The Feed
Stories of Feeding God's Children Hungry in Body & Spirit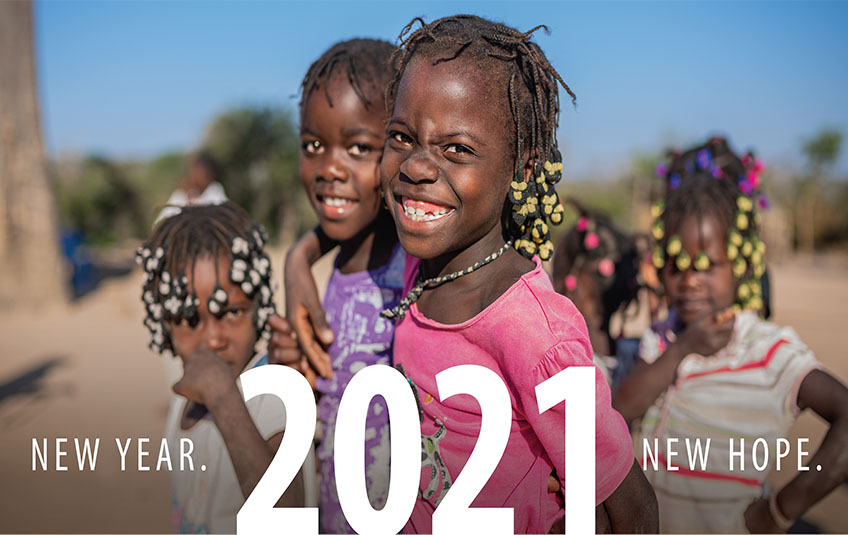 New Year. New Hope.
"The light shines in the darkness, and the darkness has not overcome it." – John 1:5
We made it through 2020, and we're more resolute than ever to bring HOPE to children around the world. That's because we know that the trials of 2020 didn't automatically disappear when the clock struck midnight on New Year's Eve.  
The World Food Programme has said that 2021 will be a "make or break" year as nations on the brink of starvation are pushed over the edge by the effects of COVID-19.
But you have the power to bring HOPE to the new year.

It's not too late to add a New Year's resolution that will literally change the world. Let's head into 2021 with intention and resolve to feed kids, feed spirits and empower communities in the coming year.
Share your resolution with us on social media by tagging us or using the hashtag #FMSC.
A Prayer for 2021
Blessed are you who bear the light in unbearable times, who testify to its endurance amid the unendurable, who bear witness to its persistence when everything seems in shadow and grief.
Blessed are you who in whom the light lives... – Jan Richardson
Subscribe to The Feed
A couple times a month, we'll send stories of hope to your inbox.