The Feed
Stories of Feeding God's Children Hungry in Body & Spirit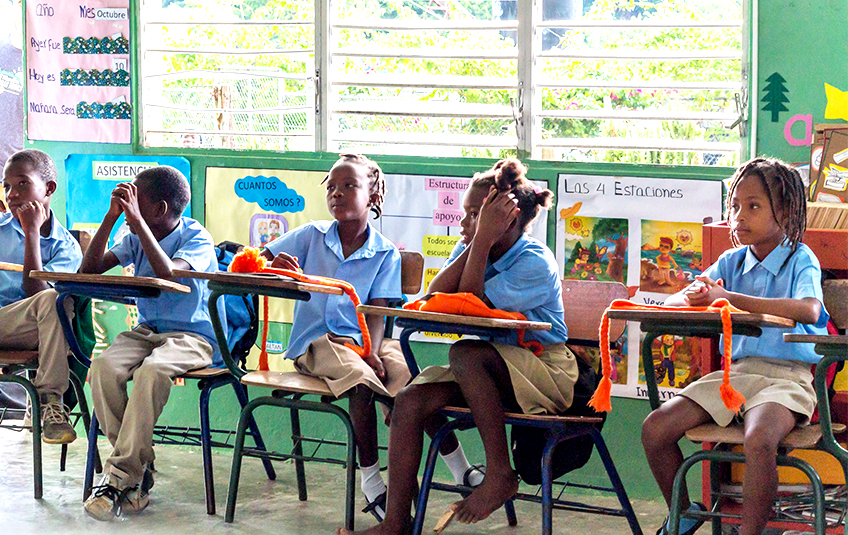 In the Dominican Republic: Transforming a Family
"I don't think you can fully grasp what all FMSC does until you're standing in a barrio or someone's hut and you're handing them a bag of MannaPack…"
Jason Hyer went on a life-changing
Food in Action trip
to the Dominican Republic with Feed My Starving Children this past October.
The group visited a
men's substance abuse program
, a disabled children orphanage and
sugar cane plantations
. But it's the relationships that FMSC builds with its
in-country partners
that is key, he said.
"That's when it clicked when you see all these different programs that rely on FMSC as the entry point to what they do," Hyer said. "It's the starting point. Hunger is the main issue, so you've got to tackle hunger before you can tackle substance abuse, poverty, AIDS.
You've got to take care of the stomach before you can take care of those other things.
"
His wife and 14-year-old daughter were also on this Food in Action trip that Hyer calls transformative.
Hyer, a seminary student and FMSC Illinois Council member, said he's now incorporating more international study and mission field courses to his seminary training.
He and his family have already been involved in
MobilePack events,
but plan on becoming even more active in packing meals since distributing meals in the Dominican Republic.
"Give, and it will be given to you. A good measure, pressed down, shaken together and running over, will be poured into your lap. For with the measure you use, it will be measured to you." –Luke 6:38
See Jason's moving photos:
Subscribe to The Feed
A couple times a month, we'll send stories of hope to your inbox.
Related Items