The Feed
Stories of Feeding God's Children Hungry in Body & Spirit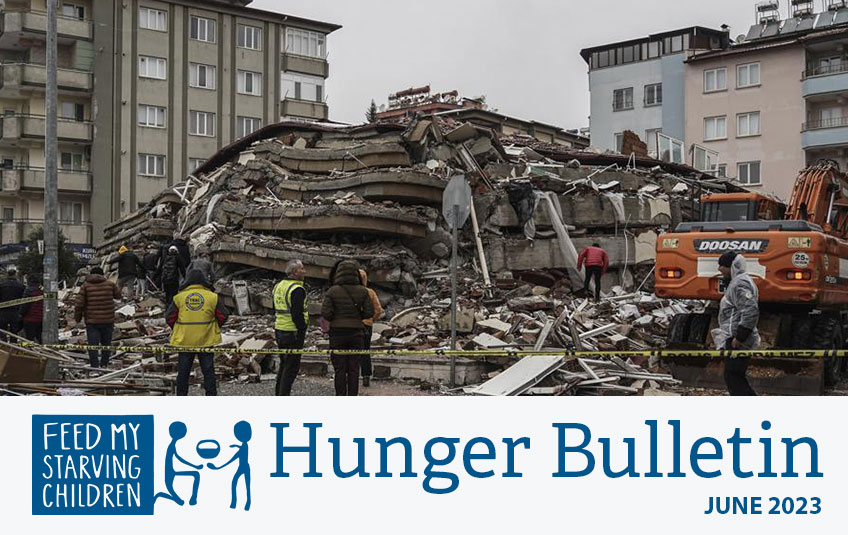 FMSC Hunger Bulletin | June 2023
Each meal you pack, fund and pray over equips FMSC partners to do transformative work around the world. Hunger relief is usually just part of what our partners do — but food is the foundation for so much more.
Contributing factors to hunger: Natural disasters
Natural disasters are one of the largest drivers of world hunger — and they disproportionately affect the world's poorest people. In fact, 90% of deaths from natural disasters occur in low-income communities.

Lower-income communities tend to have more vulnerable infrastructure and fewer resources to respond to crises. In these communities, natural disasters are more likely to destroy houses as well as decimate crops and livestock that local families rely on for income and basic nutrition. Such damage can interrupt agricultural resources for years to come.

FMSC partners continue to respond to two recent earthquakes:
---
Turkey | Asia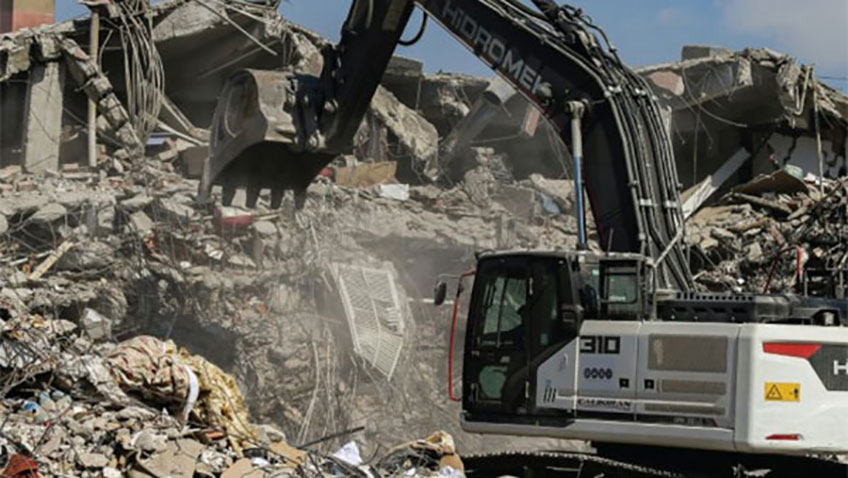 On February 6, 2023, the region was hit by two massive earthquakes. An estimated 9 million people were affected in Turkey and Syria, with a death toll of 50,000 people and hundreds of thousands of people left without basic necessities like food, water and shelter.

Damage from the quakes disrupted agricultural infrastructure in 11 provinces, causing long-term damage to the nation's food security.

The earthquakes were a devastating blow on top of the already-serious refugee crisis. There are more refugees living in Turkey than anywhere else in the world — 4 million people, most of whom have fled war and overwhelming poverty in neighboring Syria.
FMSC partners are on the ground, distributing MannaPack® and critical supplies where they're needed most.
Featured partners: Feed the Hungry, Bread of Life
---
In recent history, Haiti has endured one crisis on top of another.

Since the massive 7.0-magnitude quake in 2010, Haiti faced several more devastating earthquakes, debilitating unrest and violence, a cholera outbreak and catastrophic hunger. On June 6, another 4.9-magnitude earthquake struck western Haiti, just a few days after massive flooding displaced thousands of people.
Nearly half of Haiti's population does not have enough to eat — and crumbling infrastructure and escalating violence make food distribution more challenging than ever before. FMSC partners are working to get food in and around Haiti however possible.

For the protection of our partners and the people they serve, we are not currently sharing any identifying details for FMSC distribution partners in Haiti.
---
FMSC MEAL SHIPMENT TRACKER
42.4 million meals shipped in May 2023.
That's enough to feed 116,250 kids a daily meal for a full year!
Subscribe to The Feed
We'll periodically send stories of hope to your inbox.