The Feed
Stories of Feeding God's Children Hungry in Body & Spirit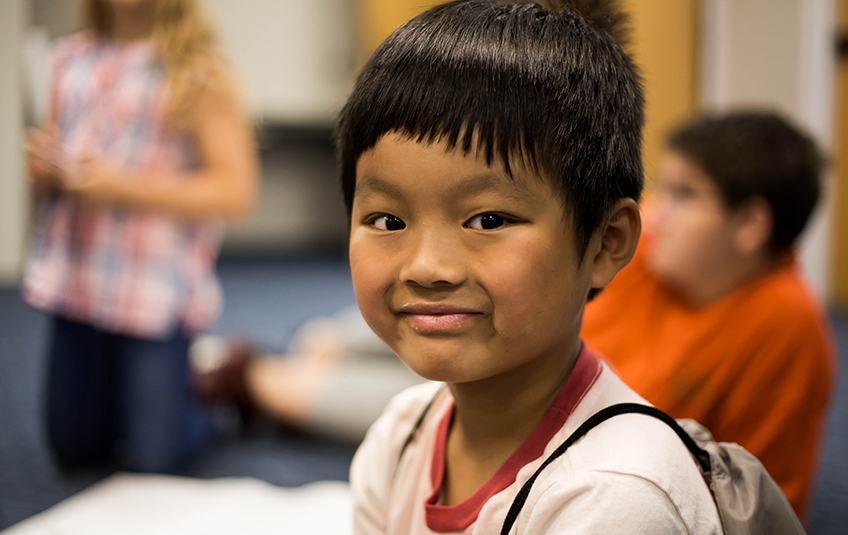 Thank You, Gadgets & Gizmos!
"Little by little, a little becomes a lot." -- Tanzanian Proverb 
This summer, churches across the country used the Orange VBS curriculum Gadgets & Gizmos, and used Feed My Starving Children as the mission emphasis for this curriculum.

The number of chronically undernourished people in the world increased last year to 815 million, so we don't take lightly the opportunity to not only educate people, but provide an opportunity to take action. Many of the participating churches were in regions where the name and mission of FMSC is unknown.

Plus, we just love it when kids feed kids.

Orange Specialist, Amy, posted a final update, and we just had to share!
Amy's Update
I'm so pumped to share what you and YOUR KIDS did for other kids around the globe.

Collectively you gave enough money to feed 700 children a meal each day for a year. ONE YEAR! You gave 255,000 meals!

Remember this was all in quarters. So many little quarters, that if you laid them end to end they would go on for 3.5 miles.

Please let your kids know that there will be 700 kids that go to bed with full stomachs tonight because of their efforts. I love kids helping kids. So amazing!
One Church of Many
On a rainy day in July, coins clinked together as the kids at Woodbury Lutheran Church excitedly dumped donation buckets upside down.

They were counting money they'd collected for Feed My Starving Children as part of their Vacation Bible School. 
"What is our job today?" the teacher shouted above the din of chatter and nickels and quarters being dumped out and organized. 

"To save people's lives," one boy answered.
Read the rest of the story HERE for a glimpse into just what was happening in Vacation Bible Schools around the country this summer. 
What's Next?
We would love for you to stay involved with FMSC! Here are some ways you can keep feeding kids:
Pack at a permanent site in Minnesota, Illinois or Arizona
Pack at a MobilePack event near you
Host a MobilePack event in your town
Fund a new permanent site in Texas
Become a Hope Champion
Become a Hope Sustainer
Provide Hope for Tomorrow
Related Items